Imagination Playtime: A Radio Play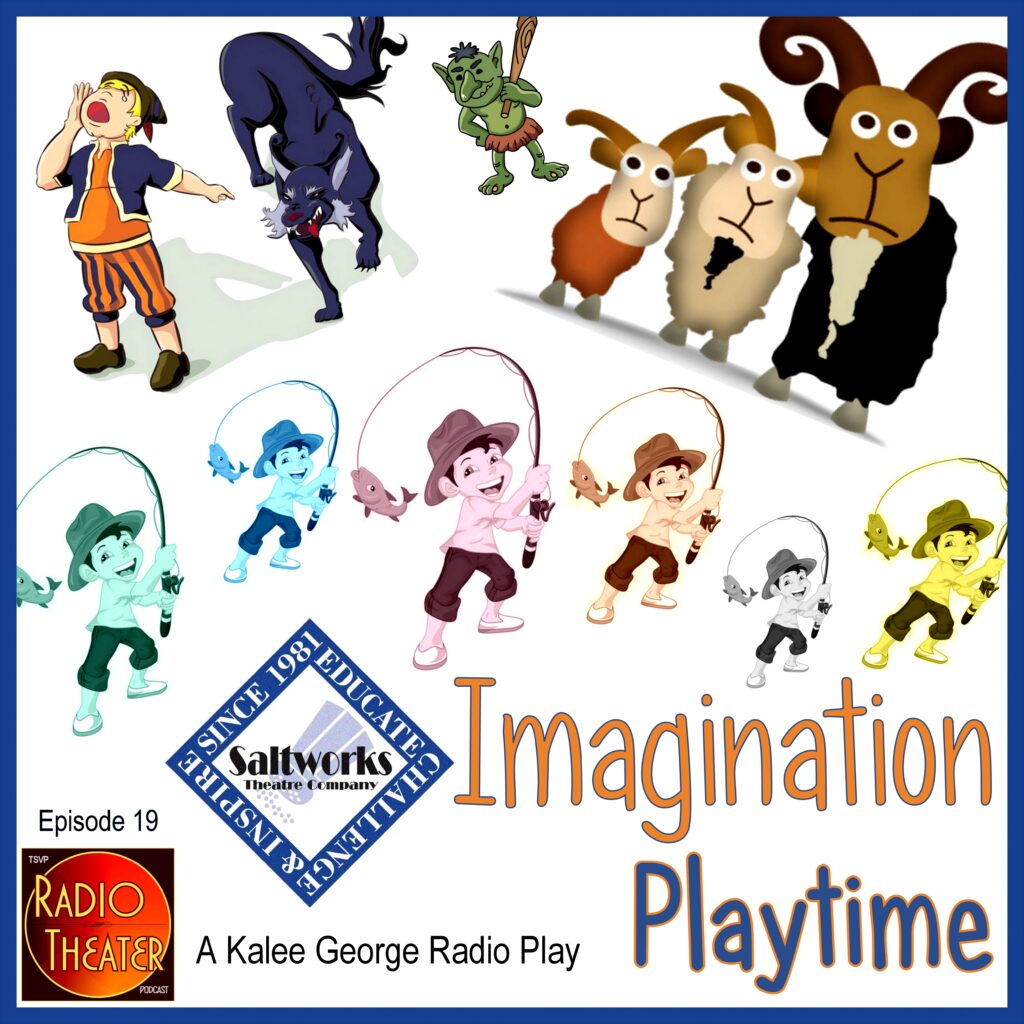 About this Episode
On episode 19 of the TSVP Radio Theater Podcast, we present Imagination Playtime: A Radio Play, a fun and entertaining trilogy of beloved fables with important life lessons for children and adults alike.
The Boy Who Cried Wolf
The Six Foolish Fishermen
The Three Billy Goats Gruff
Our show features Elise Brado, Kalee George, Susan Huckestein, Devin Marshall, Dan Simon, and Rachel Smith.  Adapted and directed by Kalee George.  Co-produced by the Saltworks Theatre Company and The Social Voice Project. Recording, sound design, and editing by Kevin Farkas, with production assistance by Mary Fogle. 
Elise Brado
Elise Brado is a Pittsburgh native with a B.A. in Theatre from Baldwin Wallace University in Berea, Ohio. She is thrilled to be joining this cast for this fun radio play! You can also hear her as CyranA in TSVP and Saltworks' radio play CyranA. Elise's previous live theatre credits include Bubble Boy (Shiny Girl/Ensemble), HAIR (Tribe/Black Boys feature), She Kills Monsters (Evil Gabbi), and working as a tour actor with Saltworks Theatre Company.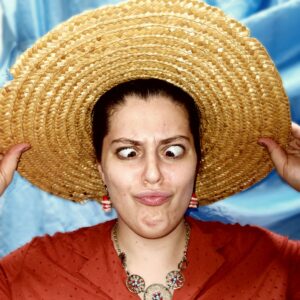 Kalee is a local theatre artist who holds a BFA in Theatre Performance from Niagara University. She is also a certified Basic Actor Combatant through Fight Directors Canada. She can be seen performing with Saltworks Theatre Co and various other companies throughout the Pittsburgh area. In collaboration with the The Social Voice Project and the TSVP Radio Theater Podcast, Kalee has directed It's a Wonderful Life: A Live Radio Play, The Shadow in Death House Rescue, A Very COVID Christmas, and CyranA.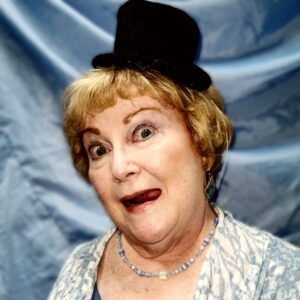 Susan Huckestein
Susan has worked with various local theatre companies around Pittsburgh including the Red Barn Theatre, North Star Players, Robert Morris Colonial Theatre, McKeesport Little Theatre, Assumption Theatre Guild and Saltworks Theatre Company. She is a former high school teacher and Education Specialist for UPMC. In addition to acting, Susan also directed numerous high school productions. She currently sits on the Saltworks Board of Directors. This podcast marks her second venture into the exciting world of radio drama. She previously participated in TSVP Radio Theater Podcast's CyranA, produced by the Saltworks Theater Company and The Social Voice Project.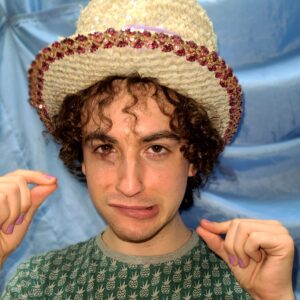 Devin Marshall
Devin is from Enola, Pennsylvania, is a graduate from Indiana University of Pennsylvania (IUP). His performance credits include She Kills Monsters (Steve the Mage), Boeing Boeing (Bernard), and Twelfth Night (Sebastian). Beyond his performance roles, he wrote and directed his show, My Zombie Boyfriend, which debuted in fall of 2017 as part of the Lively Arts at IUP. He currently resides in Pittsburgh where he works as a teaching artist and touring actor for Saltworks Theatre Company. His Pittsburgh credits include She Kills Monsters with The Theatre Factory, It's a Wonderful Life: A Live Radio Play at McKeesport Little Theater, and TSVP Radio Theater Podcast's The Shadow in Death House Rescue, A Very COVID Christmas, and "CyranA.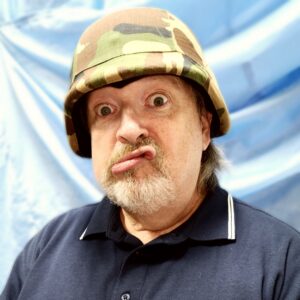 Dan Simon
Dan Simon is a Point Breeze native who works as an IT professional during the week, and a radio personality on weekends. This is Dan's 4th TSVP Radio Theater podcast with the Social Voice Project, having also performed in A Very COVID Christmas, The Shadow in Death House Rescue, and It's a Wonderful Life: A Live Radio Play. Dan's credits also include the Pip & Lola's web series, The Pittsburgh SOAPranos, in which he played The Yinzer.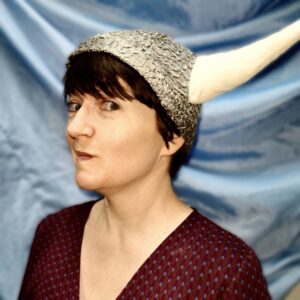 Rachel Smith
Rachel Smith is a Pittsburgh arts administrator, director, and teaching artist. She's currently the Production Manager at Saltworks Theatre Company where she directs the School Assemblies Tour and runs the Young Actors Studio. She's also a member of Pittsburgh Playback Theater. Rachel graduated with a BA in Theatre from the Indiana University of Pennsylvania where she later returned for her MA in Sociology with a concentration in Education, The Arts, & Social Change. It's been a while since she's had a chance to be on the performance side of a production and it's been an absolute blast!
Video 
Version
of the 
Episode
ABOUT SALTWORKS
Saltworks is a non-profit, professional arts company which addresses the physical, emotional, and spiritual needs of children, youth, and families through the creation and performance of contemporary dramatic works.
Since 1981 Saltworks has offered Educational dramas, young actor training, church plays, family theater, and more!
Saltworks was founded on the belief that lives can be positively changed through the power of live theater. Just as salt seasons and preserves food, Saltworks endeavors to flavor life and foster wholesome adventures that can last a lifetime.
ABOUT THE PODCAST
TSVP's Radio Theater Podcast presents classic, contemporary, and original imaginative audio productions, including recorded, staged, and live streamed performances before live audiences.  In addition to showcasing performances, the podcast is dedicated to promoting and celebrating the craft of local theater. 
The podcast is a production of The Social Voice Project's Community Podcasting Initiative. Kevin Farkas is the executive producer, consulting sound designer, and editor.
TECHNICAL NOTES
This episode was recorded June 11, 2021 at the Saltworks Theatre in Bellvue, Pennsylvania. Podcast executive producer: Kevin Farkas. This production was produced by the Saltworks Theater Company and The Social Voice Project. Adapted and directed by Kalee George. Audiography: Kevin Farkas. Sound (available at YouTube): Audio Library — Music for content creators ("Spring In My Step Silent Partner," "Walk Ikson," "Walk Around Roa,""Thatched Villagers Kevin MacLeod," "Dvorak Polka Kevin MacLeod"), "Will Osborne & His Orchestra – 1 2 Button Your Shoe (1936)," Alexander Nakarada – SERPENT SOUND STUDIOS ("Simple+Sadness+-+320bit," "Foam+Rubber+-+320bit," "Simple+Joy+-+320bit"), Jon Luc Hefferman("Treacherous Voyage"). © ℗ TSVP Radio Theater Podcast/The Social Voice Project.  All rights reserved.