Soldier, Come Home! 
Photos: Tim Piper, Kevin Farkas
On episode 3 of the TSVP Radio Theater Podcast, we present our 2018 History Radio Show, a Civil War play for voices recorded and performed before a live audience on September 21, 2018 at the Merrick Art Gallery in New Brighton, Pennsylvania.
Podcast (tsvp-radio-theater-podcast): Play in new window | Download | Embed
Choose where to listen and subscribe: Apple Podcasts | Google Podcasts | Spotify | Stitcher | Email | TuneIn | RSS
Jenn Rian | Mary Luke Pringle
David Cary | Philip Pringle
Zak Mitrecic | Dan Luke
Jim Kappas | Martin Pringle Jr.
Jack Puskar | multiple roles
ABOUT THIS EPISODE
The TSVP Radio Theater Podcast presents Soldier, Come Home!,  a Civil War play for voices that brings to life the historical letters (1859 – 1865) of Frank W. Wicks' great-grandparents, Philip and Mary Pringle, as well as other members from his Western Pennsylvania family.
The long-held family letters, discovered in a shoe box in the attic of the Wicks family home, give us a deeply personal and intimate look into the life of one American family.  From the home front farm to the battlefields of Antietam, Chancellorsville, Gettysburg, and Appomattox, this deeply moving play for voices reveals the hardships so many families endured during America's most costly war.
This episode was recorded September 21, 2018 at the Merrick Art Gallery, New Brighton, Pennsylvania. Featuring: Jenn Rian (Mary Luke Pringle), David Cary (Philip Pringle), Zak Mitrecic (Dan Luke), Jim Kappas (Martin Pringle Jr.), Jack Puskar (multiple roles). Audiography: Kevin Farkas & Dave Holoweiko (The Social Voice Project).  Music (available on SoundCloud.com): Daniele Casolino (Monocromia 8 b r"), Pipe Choir Records ("P C III – earth2earth"), Peakfiddler ("2013  fiddle tune melody"), Woody McKenzie ("FiveStepsDownharmony"), Brownnoiseinfo ("ZOOM0019"), "God Rest Ye Merry Gentlemen – Piano"), Benji Flaming ("2011-02-01 Acoustic Sketch"), Pipe Choir Records ("P C III – Remembering Past Everything"), Lionel Schmitt ("Dramatic Music – The Emotional Journey (Romantic Mystic Score").  ©TSVP Radio Theater Podcast/The Social Voice Project, Inc.  All rights reserved.
---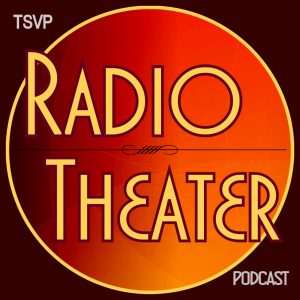 ABOUT THE PODCAST
TSVP's Radio Theater Podcast presents classic, contemporary, and original imaginative audio productions, including recorded, staged, and live streamed performances before live audiences.  In addition to showcasing performances, the podcast is dedicated to promoting and celebrating the craft of local theater.  In 2018, The Social Voice Project partnered with the Merrick Art Gallery and the Rochester Area Heritage Society to bring three radio-styled audio performances to Beaver County.
ABOUT OUR RADIO THEATER PODCAST PARTNERS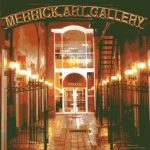 For more than a century, the Merrick Free Art Gallery has provided residents of Beaver County and the surrounding region with a landmark destination in which to enjoy the civilizing influence of the arts. Each year, thousands of people visit The Merrick to view the permanent collection, attend special exhibits and invitational showings, or learn more about art and artistry in the many classes and workshops offered.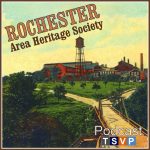 The Rochester Area Heritage Society is a non-profit organization dedicated to preserving Rochester's rich history and heritage, including an extensive collection of Frye glass artifacts, early 19th and 20th century school rooms, and one of the region's most impressive scale model train displays.
---
OTHER WAYS TO FIND THE PODCAST
---


SUPPORT LOCAL PODCASTING
Let's keep local podcasting alive!  If you like our podcast, please help us continue this great entertaining and educational program.  Show your support by making a financial donation, underwriting the podcast, or advertising your business or service on the show. Donate now or contact us about sponsorships and advertising.