R-ACT Live! | I'll Be Seeing You
Podcast (r-act-podcast): Play in new window | Download | Embed
Choose where to listen and subscribe: Apple Podcasts | Google Podcasts | Email | RSS
On episode 5 of the TSVP Radio Theater Podcast, we present R-ACT's 2017 Annual Holiday Radio Show, I'll Be Seeing You, performed live at the Merrick Art Gallery in New Brighton, Pennsylvania. Cast and crew: Shantih Bianco, Heather Beckman, Karen Blackburn, Bill Bruce, Donna Glaab, Scott Hamilton, Joann Irons, Brian Kedelesic, Gloria Little, Vickie Mann, Kevin McGuire, Michelle Morris-Donner, Mike Nelson, Scott Reinard, Lynn Snyder, Bethany Straub.  Special performance live sound, recording, and editing by The Social Voice Project.
This episode was recorded December 2, 2017 at the Merrick Art Gallery, New Brighton, Pa. Host: Scott Reinard.  Podcast executive producer: Kevin Farkas.  Audiography: Kevin Farkas, Dave Holoweiko, Bryan Chemini, Jon Stile, Eric Stresky, and Jacob Scurzenski. ©R-ACT Theatre Productions Podcast/The Social Voice Project, Inc.  All rights reserved.
---
ABOUT THE PODCAST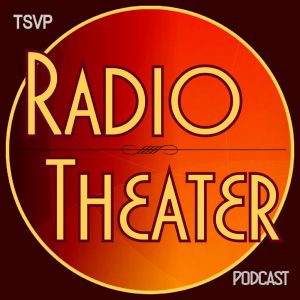 TSVP's Radio Theater Podcast presents classic, contemporary, and original imaginative audio productions, including recorded, staged, and live streamed performances before live audiences.  In addition to showcasing performances, the podcast is dedicated to promoting and celebrating the craft of local theater.  In 2018, The Social Voice Project partnered with the Merrick Art Gallery and the Rochester Area Heritage Society to bring three radio-styled audio performances to Beaver County.
---
OTHER WAYS TO FIND THE PODCAST

---
SUPPORT LOCAL PODCASTING
Let's keep local podcasting alive!  If you like our podcast, please help us continue this great entertaining and educational program.  Show your support by making a financial donation, underwriting the podcast, or advertising your business or service on the show. Donate now or contact us about sponsorships and advertising.