2018 Halloween Radio Show
Podcast (tsvp-radio-theater-podcast): Play in new window | Download | Embed
Choose where to listen and subscribe: Apple Podcasts | Google Podcasts | Spotify | Email | TuneIn | RSS
---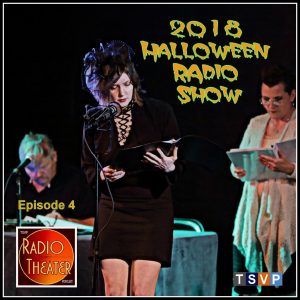 ABOUT THIS EPISODE
Join paranormal researcher, author, and podcast host Tony Lavorgne and a cast of local actors for an evening of thrilling ghost tales and other strange stories of the unexplained and paranormal, performed before a live audience at the Rochester Borough Theater in Rochester, Pennsylvania.
Act One: 
The Wraith of Mystery Mile
Two friends get much more than they bargained for when investigating one of Beaver County's most notorious urban legends.  Starring Joshua D. Maley, Jess Paul
Act Two: 
Ghost Hunt
A musical DJ and ghost investigator spend the night in a haunted house. When the show's producer comes back in the morning, the DJ is inexplicably missing. Left behind is a mysterious recording made by the DJ—revealing a night of horror.  Starring Dave Millar, Jim Kappas, Danielle Alaica Lang, Scott Reinhard, Larry Spinnenweber
Act Three: 
Ghost Tales
An anthology of short ghost tales: "The Pig Lady of Cannelton" (Tony Lavorgne), "Ll Llorona" (Theo Redinger), "The Legend of Betty Knox" (Kevin McGuire)
Act Four: 
Spirits of the Lake
An estranged married couple suffers a mysterious boating accident–or was it? Suspecting her doom was no accident, the wife's final wish is that that spirits of the lake should exact revenge upon her unfaithful husband.  Starring Danielle Alaica Lang, Larry Spinnenweber, Bridget Yeager
Special Thanks to Our Sponsors
This episode was recorded October 19, 2018 at the Rochester Borough Theater, Rochester, Pennsylvania. Featuring: Tony Lavorgne, Joshua D. Maley, Jess Paul, Dave Millar, Jim Kappas, Danielle Alaica Lang, Scott Reinhard, Larry Spinnenweber, Dave Holoweiko, Bridget Yeager, Theo Reddinger, Kevin McGuire. Audiography: The Social Voice Project (Kevin Farkas, Dave Holoweiko, Bryan Chemini, Jesse Anderson, Josue Hernandez, Isaac Shuppas. Music (available on SoundCloud.com): AsylumSeeker ("Ambient_jam_extract_sep_2011"), Floxyde ("Moonbow"), TSVP Radio Theater ("Old Radio Montage"), Haunted( Scary Horror Music"), Caramel Smooth Heaven ("Unfortunate Mind"), Zach Will ("The Ugly Mystery"), Daniele Casolino ("pelle," "only us still piano cinematic melarmonie n 1solo piano," (The Lady and the Water take1"), Jim Singing Feather ("02 Track 2"), Samuel Pellman ("inE"), Frank Hiemenz ("Adelita"), Leo Sharer ("Ambience_leo").  ©TSVP Radio Theater Podcast/The Social Voice Project, Inc.  All rights reserved.
---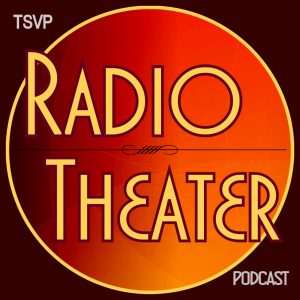 ABOUT THE PODCAST
TSVP's Radio Theater Podcast presents classic, contemporary, and original imaginative audio productions, including recorded, staged, and live streamed performances before live audiences.  In addition to showcasing performances, the podcast is dedicated to promoting and celebrating the craft of local theater.  In 2018, The Social Voice Project partnered with the Merrick Art Gallery and the Rochester Area Heritage Society to bring three radio-styled audio performances to Beaver County.
---
ABOUT OUR RADIO THEATER PODCAST PARTNERS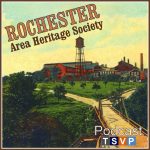 The Rochester Area Heritage Society is a non-profit organization dedicated to preserving Rochester's rich history and heritage, including an extensive collection of Frye glass artifacts, early 19th and 20th century school rooms, and one of the region's most impressive scale model train displays.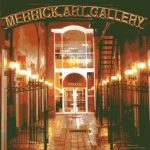 For more than a century, the Merrick Free Art Gallery has provided residents of Beaver County and the surrounding region with a landmark destination in which to enjoy the civilizing influence of the arts. Each year, thousands of people visit The Merrick to view the permanent collection, attend special exhibits and invitational showings, or learn more about art and artistry in the many classes and workshops offered.
---

---


---
SUPPORT LOCAL PODCASTING
Let's keep local podcasting alive!  If you like our podcast, please help us continue this great entertaining and educational program.  Show your support by making a financial donation, underwriting the podcast, or advertising your business or service on the show. Donate now or contact us about sponsorships and advertising.