In the House Where I Was Born
Podcast (tsvp-radio-theater-podcast): Play in new window | Download | Embed
Choose where to listen and subscribe: Apple Podcasts | Google Podcasts | Spotify | Email | TuneIn | RSS
ABOUT THIS EPISODE
On episode 7 of the TSVP Radio Theater Podcast, we present a faithful reproduction of the original broadcast of In the House.  Through the impressionistic narration of an "unknown soldier"—a representational every man—this radio drama pays homage to the common soldier and all who have died in military service. The show has been described as "a montage of memories—childhood homes, friends, family, war, death—that link the present with the past, the living with the dead, and form the cultural ties that bind communities together."  Others have said that the play "conquers time and space with an ease and flair."
Written and directed by WWI veteran Wyllis Cooper for ABC Radio, the original 30-minute broadcast aired live on Memorial Day 1949.  Our current production is a sound-stage adaptation that closely follows the original story and sound design.  An added scene updates the story to include the Korean and Vietnam Wars, with special reference to Pittsburgh and actual lines from our oral history archive.
This episode was recorded April 7, 2015 in the Cathedral of Learning, University of Pittsburgh, Pittsburgh, Pennsylvania.  Produced by Kevin Farkas, directed by Dennis Schebetta, musical Score adaptation by Pat Blackburn, script adaptation & audiography by Kevin Farkas.  Cast: Dylan Myers (Unknown Soldier), Nancy Bach (Mother), Elias Vila-Kubiak (Boy), Claire Sabatine (Bride), Ken Bolden (Brother/Father), Jay Londino (Announcer).  Special thanks to the University of Pittsburgh Theatre Arts Department.  Music available on Youtube and SoundCloud: Stephen Griffith (I Ride an Old Paint, Streets of Laredo), Meikel Krieger (Fender Strat with Suhr FL Pickups).  Recording and performance editing by The Social Voice Project.  ©TSVP Radio Theater Podcast/The Social Voice Project, Inc.  All rights reserved.
---
ABOUT THE PODCAST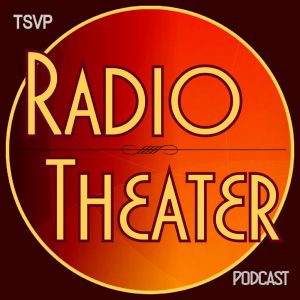 TSVP's Radio Theater Podcast presents classic, contemporary, and original imaginative audio productions, including recorded, staged, and live streamed performances before live audiences.  In addition to showcasing performances, the podcast is dedicated to promoting and celebrating the craft of local theater.  In 2018, The Social Voice Project partnered with the Merrick Art Gallery and the Rochester Area Heritage Society to bring three radio-styled audio performances to Beaver County.
---
OTHER WAYS TO FIND THE PODCAST

---
SUPPORT LOCAL PODCASTING
Let's keep local podcasting alive!  If you like our podcast, please help us continue this great entertaining and educational program.  Show your support by making a financial donation, underwriting the podcast, or advertising your business or service on the show. Donate now or contact us about sponsorships and advertising.