The Genesis Collective's Community Theatre Project
Our Stories: A Play for Beaver County Voices
On episode 22 of the TSVP Radio Theater Podcast, we present a special preview performance of The Genesis Collective's inaugural community theatre project: Our Stories: A Play for Beaver County Voices.
Performed in the radio theatre-style before a live audience at the sold-out Beaver Train Station in Beaver, Pennsylvania, this show represents the dramatic arts feature of The Genesis Collective's 2022 Art Madness Celebration in Beaver County.
Visit The Genesis Collective
Episode Cover: Artwork by Jacob Swanson.

The performance featured here is a special preview of Our Story's future stage presentation to be held August 20, 2022 at the Black Box Theater in the Lincoln Park Performing Arts Center, Midland, Pennsylvania. 
This is the inaugural production of The Genesis Collective's Community Theatre Project–an innovative initiative designed to support the dramatic arts in Beaver County by creatively revealing and showcasing the voices and stories of our time and in our communities. 
Our Story: A Play for Beaver County Voices does just that.  The subjects, incidents, characters, and dialogue are all based on actual interviews and recorded conversations with Beaver Countians–our friends, neighbors, and fellow citizens.  We make no apologies for the sometimes uncomfortable truths borne out by these lived experiences. We stand by our sources and lift up their voices and stories from the marginalized shadows, where far too many of us would rather they stay "out of sight, out of mind," as our play's Maggie Kowalski says.  These stories are bad for business, bad for attracting new investment.  What town wants to damage their reputation by talking about . . . food insecurity, homelessness, human trafficking, or the psychological traumas brought on by the Pandemic? 
These Beaver County stories make us wince, naturally.  But we can't ignore them.  Only then can we meaningfully address the issues facing us today and with hope and possibility transform our communities–our entire county–into a better place to be. 
Ars vitam meliorem facit — art makes life better.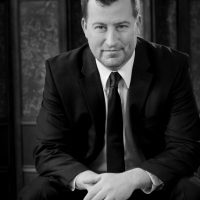 Robert Hugh Harper
Hugh plays the part of Walter Montegomery.
Hugh is a Beaver County native and professional voice actor specializing in audiobooks. He played in a number of movies including a Cannes Palme d'Or winner, NYC short film festival award winner "Stock Footage," and numerous co-costing spots for Seto Nakai Media and NHK in Japan. He is married to Kristi, and father of Abby Harper – they love in Beaver, PA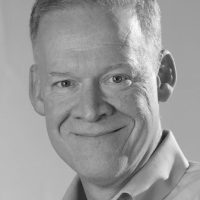 Keith Zagorski
Keith plays the part of Tom Robinson. 
Keith is a 25 year veteran actor with multiple Western Pennsylvania theatre companies.  He is a founding member of The Bobcat Players (Beaver, Pa).  His favorite roles include The Drawer Boy (Angus), Old Love (Bud Mitchell), and Harvey (Elwood P. Dowd) with the Bobcat Players; A Fine Bright Day Today (Milton Farnsworth) and The Grand Manner (Guthrie McClintic) with the Little Lake Theatre.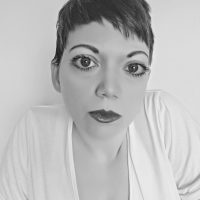 Jenn Rian
Jenn plays the part of Charlotte Wilson. 
Jenn is a veteran actor with considerable depth of talent and range range developed over more than 25 years working in local theatre.  Among many other local companies, she has worked most extensively with R-ACT Theatre Company, contributing to their regular season productions as well as their long-running Annual Holiday Radio Show.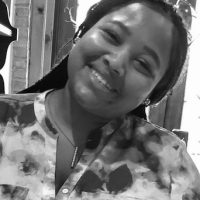 Toyauna Slappy
Toyanuna plays the part of Maggie Kowalski.
Toyauna  fell in love with theatre when she was in high school. She spent a year studying theatre at the University of Kentucky. Since then she's been an ongoing acting coach at Geneva College Musical Theater Camp. For the past five years she's had the amazing experience of being Beaver Falls High school musical's acting coach. As a Beaver Falls girl, Toyauna is thrilled to be returning to the stage with this role in the telling of a the truth of happens here in our little county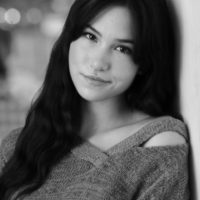 Samantha Sassic
Sam plays the part of Cora Daniels. 
Samantha is a student at Beaver Area High School, where she as acted in several theatrical performances.  This is her first radio theatre production.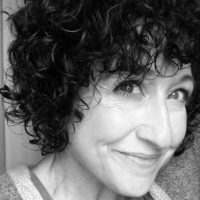 Joline Pinto Atkins
Joline plays the part of the narrator. 
Joline has over two decades of experience offering private coaching to young adults for stage and on-camera auditions, serving as a lead instructor for performing arts classes, and directing/choreographing non-musical and musical theater productions. Her own personal credits involve dozens of shows in Chicago and here in Beaver with the Bobcat Players (Lost in Yonkers & Love Loss, and What She Wore) and directing for the company (Moonlight and Magnolias). Joline is the 2012 Best Leading Actress recipient for the New Works Festival in Pittsburgh. Most recently, you'll find her teaching fitness online, creating social media content for several businesses, and writing the character of Cora for this production.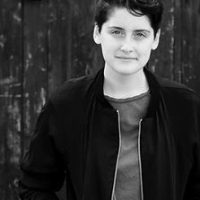 Harper Atkins
Harper plays the role of Walter's media assistant. 
Harper also operated show lighting and live sound for this production. She is a recent graduate of Pittsburgh Technical College's multimedia technology program where she majored in video production. She enjoys live production, specifically, because it allows her to be engaged in an active production environment.
Patty Ross
Patty is the show's director. 
Patti is a retired teacher of English and theatre from the Freedom Area School District, where she taught for thirty-seven years.  She is a veteran member of the Bobcat Players Community Theater, participating as a director, performer, and playwright.  For the past twelve years, she has served as the artistic director and chair of the outreach committee.  She was the assistant director and acting coach for Beaver Area High School's musical from 2013 through 2021. 
Kevin Farkas
Kevin is the show's producer and lead writer.
Kevin also operated live sound and recording for this production. He is an award-winning audio producer and public historian, specializing in capturing, preserving, and sharing community voices and stories.  He is the founder and executive producer of The Social Voice Project, where he manages the TSVP Podcast Network.  He holds degrees in English, specializing in language (sociolinguistics), rhetoric, and critical literacy; he knows how to operate a useful semicolon. 
Pamela Rossi-Keen is the show's executive producer.  She is also The Genesis Collective's executive director and coordinator of TGC's 2022 Beaver County Art Madness celebration that included an Art Crawl featuring local artists and businesses throughout the county, a Spoken Word event in partnership with Uncommon Grounds Cafe in Aliquippa, an artist & creatives Business Conference, and a culminating Art Exhibit showcasing Beaver County artists, local businesses, and sponsors who helped support TGC's first Art Madness celebration.
Episode 22 of the TSVP Radio Theater Podcast was recorded before a live audience on April 8, 2022 at the Beaver Train Station in Beaver, Pennsylvania. Live sound and lighting: Kevin Farkas, Harper Atkins.  TSVP Radio Theater Podcast executive producer: Kevin Farkas. Recording, sound design, and post-production editing: Kevin Farkas.  Sound in this production (available at Soundcloud.com): Background Music for Videos ("Aspire"). TSVP Radio Theater Old Time Radio Montage.  This podcast episode ©℗TSVP Radio Theater Podcast/The Social Voice Project. This performance ©The Genesis Collective. All rights reserved.