2018 Comedy Radio Show
ABOUT THIS EPISODE
On episode 02 of the TSVP Radio Theater Podcast, we present our 2018 Comedy Radio Show, performed, recorded, and streamed to the internet before a live audience on August 18, 2018 at the beautiful Rochester Borough Theater.
Podcast (tsvp-radio-theater-podcast): Play in new window | Download | Embed
Choose where to listen and subscribe: Apple Podcasts | Google Podcasts | Spotify | Email | TuneIn | RSS
ABOUT THIS EPISODE
The TSVP Radio Theater Podcast presents its 2018 Comedy Radio Show, performed, recorded, and streamed to the internet before a live audience on August 18, 2018 at the beautiful Rochester Borough Theater. Featuring: Scott Reinard as host, along with The Cellar Dwellers, Ian Ray, and the Point Blank Comedy Club.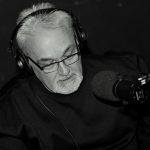 Scott Reinard
Scott Reinard is a veteran of community theater and host of the R-ACT Theatre Productions Podcast.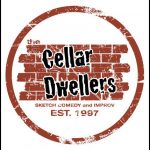 The Cellar Dwellers have been Beaver County's premier outlet for improvised and sketch comedy for two decades. Based out of the Beaver Valley Bowl, they perform their flagship show, FN' Improv, every Friday! The Cellar Dwellers have toured the region and produced original sketch shows in the past.  This performance is "The Setamorphomis," a parody of Franz Kafka's The Metamorphosis. Rather than a young man waking up as a big insect, an insect wakes up as a man. All the hardships, misunderstandings and alienation as the original, but tastefully updated. A surreal, comedic take on one of surrealist literature's milestones.
Ian Ray
Ian Ray is a transgender actor you will see making his mark in not too long in the Pittsburgh theatre and film scene.  As Sarah Faye Steckler, he trained as an actor and singer with experience in improv and stage combat, appearing in numerous plays including "Romeo and Juliet", "The Mikado", "Guys and Dolls" plus much more and was featured in the tv pilot of "Almost Grownups".  Ian recently played Micro the crow in Puppets in Performance's production of "The Wizard and Zigzag".  Endless love and thanks to James, his amazing fiancé who encouraged him to follow his dreams as an actor and to live his truth as the man he has always known himself to be.  This performance is a hilarious one man show of three aliens trying to learn a Shakespeare play they plan to perform to welcome the human explorers to their planet.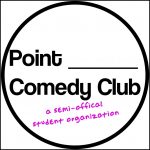 The Point Blank Comedy Club, relatively new at existing, is a semi-official student-run organization at Point Park University dedicated to supporting and producing student comedy projects. They put together and performed a sketch comedy show, Point Blank Live! as their debut back in March. As the new semester approaches they are looking to a future filled with more projects and more laughs than ever. This performance is "Hello Operator," a hilarious story of the country's last telephone operator, and what
This episode was recorded August 18, 2018 in Rochester, Pennsylvania. Host: Scott Reinard.  Guests: The Cellar Dwellers, Ian Ray, The Point Blank Comedy Club.  Audiography: Kevin Farkas/The Social Voice Project, with Dave Holoweiko, Bryan Chemini, Jesse Anderson, Josue Hernandez, Isaac Shuppas.  Music (available on SoundCloud.com): Brett W McCoy ("Comedy Action Theme"), Nicolai Heidlas ("Klonkey Donkey," "The Happy Song"), Paul Paik ("Mood Indigo").  Music (available on Bensound.com):  "Jazz Comedy."  ©TSVP Radio Theater Podcast/The Social Voice Project, Inc.  All rights reserved.
---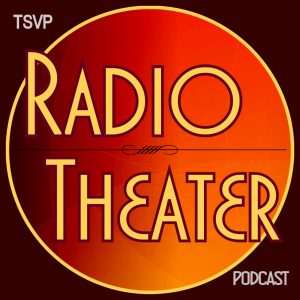 ABOUT THE PODCAST
TSVP's Radio Theater Podcast presents classic, contemporary, and original imaginative audio productions, including recorded, staged, and live streamed performances before live audiences.  In addition to showcasing performances, the podcast is dedicated to promoting and celebrating the craft of local theater.  In 2018, The Social Voice Project partnered with the Merrick Art Gallery and the Rochester Area Heritage Society to bring three radio-styled audio performances to Beaver County.
ABOUT OUR RADIO THEATER PODCAST PARTNERS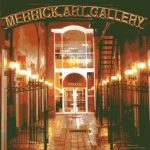 For more than a century, the Merrick Free Art Gallery has provided residents of Beaver County and the surrounding region with a landmark destination in which to enjoy the civilizing influence of the arts. Each year, thousands of people visit The Merrick to view the permanent collection, attend special exhibits and invitational showings, or learn more about art and artistry in the many classes and workshops offered.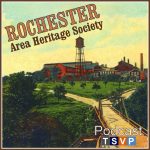 The Rochester Area Heritage Society is a non-profit organization dedicated to preserving Rochester's rich history and heritage, including an extensive collection of Frye glass artifacts, early 19th and 20th century school rooms, and one of the region's most impressive scale model train displays.
---
OTHER WAYS TO FIND THE PODCAST
---


SUPPORT LOCAL PODCASTING
Let's keep local podcasting alive!  If you like our podcast, please help us continue this great entertaining and educational program.  Show your support by making a financial donation, underwriting the podcast, or advertising your business or service on the show. Donate now or contact us about sponsorships and advertising.
---