Jeanne Cecil | Rachel Carson Homestead
On episode 2 of the Allegheny Valley History Podcast, guest host Kevin Farkas of The Social Voice Project talks with Jeanne Cecil of the Rachel Carson Homestead in Springdale, Pennsylvania about the early childhood home of world renowned environmentalist Rachel Carson.
Podcast: Play in new window | Download | Embed
Choose where to listen and subscribe: Google Podcasts | Email | RSS | More

On episode 2 of the Allegheny Valley History Podcast, guest host Kevin Farkas of The Social Voice Project talks with Jeanne Cecil of the Rachel Carson Homestead in Springdale, Pennsylvania, about the early childhood home of world renowned environmentalist Rachel Carson.
---
This episode was recorded March 15, 2019 at the Rachel Carson Homestead, Springdale, Pennsylvania. Host: Kevin Farkas. Audiography: Kevin Farkas, Dave Holoweiko. Music (available on SoundCloud.com): Travis Nobles ("Morning Forest Bloom"), Forgotten Dreams ("Live at Night of Museums), Keys of Moon Music ("Easy Thoughts - Ambient Piano"), Prism Shard ("Lone Star Intro"). Other sound (available on YouTube): CBS News ("
The Silent Spring of Rachel Carson"), Walkin' Jim Stoltz/MUSE Association ("Song for Rachel"). Podcast episode cover photo: courtesy of Rachel Carson Homestead Association.  
©Allegheny Valley History Podcast/The Social Voice Project, Inc. All rights reserved.
Jeanne Cecil
Jeanne Cecil is an author, local historian, long-time environmentalist educator, and executive director of the Rachel Carson Homestead.  She is the author of
Our Coal-Mining Heritage: Harmarville, PA
, a collection of coal mining biographies, stories and memories collected from the lower Allegheny River Valley. Jeanne was also founder and chief organizer of the Mining Memories Project, a community effort that successfully erected the Harmarville Coal Miners Memorial.
---
Rachel Carson Homestead & Association
The birthplace and early home of Rachel Carson was built around 1860 as a four-room farmhouse. It looked like a log cabin when the Carsons purchased it and its 65 acres, because there was no paint on the wood. Robert and Maria Carson wanted to sell off lots so that they could build a modern home, with modern conveniences – such as indoor plumbing and electricity. Instead, the house remained as the Carsons found it, until they sold it in the 1930s and left Springdale, PA for Baltimore. Next owned by Angeline Sober, an English teacher at the Allegheny Valley High School into the 1970s, the house was modernized, with utilities and room additions. Miss Sober followed Rachel Carson's career, and eventually wanted to leave the house to become part of Rachel's legacy.
Miss Sober reached out to Mrs. Ruth Jury Scott, who had visited with Rachel Carson in Maine, and like Rachel Carson was adamantly anti-biocide in gardening as well as an animal rights activist. Ruth Scott was one of the four founders, who formed the Rachel Carson Homestead Association, Inc., (RCHA) a 501(c)(3) nonprofit and Pennsylvania Charitable Corporation, in 1975.
The Rachel Carson Homestead Association is a 501(c)(3) nonprofit and Pennsylvania charitable corporation whose mission includes preservation the birthplace and childhood home of Rachel Carson. She was born on May 27, 1907 in this small, four room farmhouse in the newly formed borough of Springdale. The clapboard house originally stood on approximately 65 acres of land overlooking the Allegheny River. The Carson family lived in Springdale until around 1930 and the homestead passed through several owners until it was stewarded by the Association in 1975.
RCHA celebrates and shares the modest frame home in which Rachel was born in 1907, where she lived the early years of her life, where her sense of wonder was nurtured, and where the seeds of her environmental ethic were planted.
Visit RCH Website
---
Support Local History
The Rachel Carson Homestead is cared for by volunteers and relies on its membership and the public for support.  To find out how you can support RCH, contact:
Jeanne Cecil (
724-274-5459
, info@RachelCarsonHomestead.org).
---
Available in the RCH Giftshop

"Song for Rachel," by Walking Jim Stoltz, from
Songs for the Earth: A Tribute to Rachel Carson. 
℗ 2005 Muse Association, Inc.
Kevin Farkas is an independent multimedia producer specializing in creative audiography, sound design, and audio engineering.  He has produced several audiobooks, radio dramas, live storytelling events, a podcast network, videos, as well as print and digital media publications.
Kevin also founded the nonprofit Veteran Voices of Pittsburgh Oral History Initiative—a leading regional multimedia project working closely with the Veterans Breakfast Club, StoryCorps, and the Senator John Heinz History Center/Smithsonian Institution to capture, preserve, and share the stories of veterans with a Western Pennsylvania connection.
His multimedia work has appeared in local, regional, and national outlets, including 
USA Today
, 
Pittsburgh Post-Gazette
, 
KDKA 
radio, 
WTAE/ABC
 television, 
Military Press,
The Podcast Engineering Show
, and websites of the Veterans Affairs Administration and the Global War on Terror Memorial Foundation.
Kevin's work has been referenced in several documentaries, museum exhibits, and oral history coursework and texts, including 
The Journal of Veteran Studies
 and 
Doing Oral History
.  Donald Ritchie, Historian Emeritus of the United States Senate, has recognized Kevin's creative audio short stories and radio syndication series as a significant example of a new genre of public-minded oral history.  Doug Boyd, Director of the Louie B. Nunn Center for Oral History at the University of Kentucky Libraries, rates Kevin's 
Veteran Voices: The Oral History Podcast
 as one of his favorite oral history-based podcast productions.
For his oral history work in the Pittsburgh area, Kevin has received special recognition from the City of Pittsburgh, Community College of Allegheny County, and 
WQED/PBS
(Dominion VITA Award).  His photography also won the national "Cover of the Year" award by Hibu Publishing.
At seventeen, Kevin joined the US Navy and served aboard the USS 
Saratoga
.  After his enlistment, he hiked the Appalachian Trail and traveled throughout the country by bicycle.  After attending New Mexico Highlands University and receiving degrees in English, he taught in several universities throughout the United States, including the Navajo Nation.  Prior to founding The Social Voice Project, Kevin was corporate director of training in the electronics manufacturing industry. He is a native of Beaver County, Pennsylvania, where he now lives.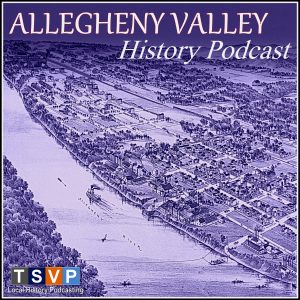 The Allegheny Valley History Podcast explores and showcases topics celebrating the cultural, industrial, and ethnic heritage of the Allegheny River Valley of Western Pennsylvania. Produced by The Social Voice Project as part of its Local History Podcast Initiative, this podcast helps promote local history organizations and museums throughout the Allegheny region.
---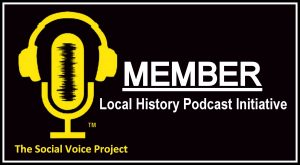 Local History Leader
The Social Voice Podcast Network hosts the Local History Podcast Initiative--an innovative public-interest media project creating podcast partnerships with local history organizations, programs, and individuals throughout Western Pennsylvania and beyond.
---
Many communities have museums and historical/heritage societies  abundant with amazing artifacts, wonderful exhibits, and incredible stories that reveal our shared heritage.  But too often these organizations struggle:
very little public awareness and few visitors

not enough volunteers

younger generations not interested in local history

lack of financial support
Public interest and support for local historical societies and museums is on the decline, and many organizations will soon shut their doors if they do not do a better job attracting and inspiring the public's interest in local history—especially our younger generation.
---
Through TSVP's Local History Podcast Initiative, organizations can educate, entertain, and inspire the public.  Using the technology of
podcasting
to promote local history via the internet gives these grassroots, community-based organizations new life, purpose, and a world-wide audience.  Podcasts on the TSVP network have been downloaded in 70+ countries and all 50 states.
---
Through TSVP podcasting, local history organizations can:
promote fundraising activities

provide advertising/underwriting opportunities for local businesses and supporters

feature and celebrate exhibits, artifacts, and programs

announce and coordinate events

interview community members and historians

outreach to younger audiences on all major social media platforms
---
---
JOIN OUR LOCAL HISTORY PODCASTERS GROUP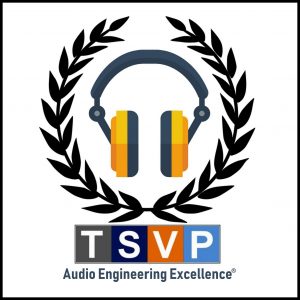 ---
The Social Voice Project, Inc. is an innovative public interest media company specializing in on-site podcast production and other creative media partnerships with community oriented organizations and individuals. We are dedicated to promoting a wide range of nonprofits, community and cultural projects, public history initiatives, and the arts, tourism, and corporate missions.
---


SUPPORT LOCAL PODCASTING
Let's keep local podcasting alive!  If you like our podcast, please help us continue this great entertaining and educational program.  Show your support by making a financial donation, underwriting the podcast, or advertising your business or service on the show. Donate now or contact us about sponsorships and advertising.