ABOUT THE PODCAST
The Carnegie Free Library of Beaver Falls hosts the Uncomfortable Conversations Speaker Series.  
The series is called uncomfortable conversations because these are not easy topics that have simple solutions.  The series creates forums to help initiate conversations about topics that can affect our children, our families, our friends, and our communities.  Each of the programs is designed to provide the opportunity to become aware of community issues, begin a discussion and sharing of information, and empower participants to take appropriate action.
Carnegie Free Library – Beaver Falls | 1301 Seventh Avenue, Beaver Falls, PA 15010  | 724-846-4340
---
EPISODES
---
ABOUT THE HOST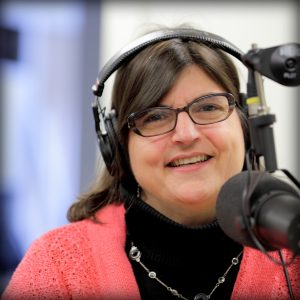 Jean Barsotti has been director of the Carnegie Free Library of Beaver Falls for more than seventeen years.  A native of Ellwood City, Pa, Jean holds BA and MSLS degrees from Clarion University of Pennsylvania.  Active with the American Library Association and Pennsylvania Library Association, Jean has also been leader within the Beaver County Library System.  Jean has been forward thinking about libraries' roles in hosting communities as a knowledge exchange centers and sites of social engagement.  Her Uncomfortable Conversations Speaker Series at the Beaver Falls library is evidence of her vision for how libraries should and can serve their communities in the 21st century.
---