The Live Mike Podcast
ABOUT THE PODCAST
The Live Mike Podcast with Mike Romigh is an issues-oriented podcast about political life in Western Pennsylvania.  Although his personal views are left-of-center, Mike welcomes meaningful conversations about topics from across the political spectrum.
---
EPISODES
---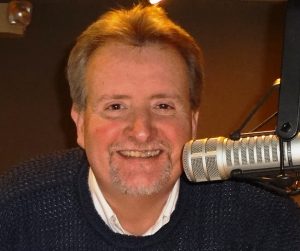 ABOUT THE HOST
Mike Romigh is a noted broadcaster in Western Pennsylvania, with more than thirty years behind the microphone talking politics, sports, current events, local history, and entertainment.
---
 OTHER WAYS TO FIND THE PODCAST
---

 SUPPORT COMMUNITY PODCASTING
Let's keep local podcasting alive!  If you like our podcast, please help us continue this great entertaining and educational program.  Show your support by making a financial donation, underwriting the podcast, or advertising your business or service on the show. Donate now or contact us about sponsorships and advertising.