Cyril Wecht | The Killing of a President 
Podcast (live-mike-podcast): Play in new window | Download | Embed
Choose where to listen and subscribe: Apple Podcasts | Google Podcasts | Stitcher | Email | TuneIn | RSS
ABOUT THIS EPISODE
On episode 5 of the Live Mike Podcast with Mike Romigh, Mike talks with renowned forensic expert Cyril Wecht about the unknown facts still surrounding the assassination of President Kennedy in 1963.
This episode was recorded in Pittsburgh, Pennsylvania. Host: Mike Romigh.  Guest: Cyril Wecht.  Audiography: Kevin Farkas, Mike Romigh. Music (available on SoundCloud.com): Patrick Deluxe ("06 Fortunate Son H1 Matias 4-bar Drum Loop"), HarbingerLoops ("Dreary Thoughts").  Additional sound (available on Youtube): "Edward R. Murrows final reply to Senator Joseph McCarthys See It Now appearance – April 13 1954."  ©The Live Mike Podcast/The Social Voice Project, Inc.  All rights reserved.
---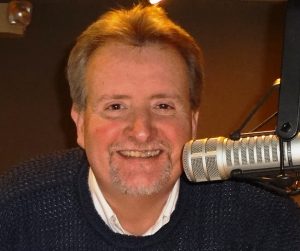 ABOUT THE PODCAST
The Live Mike Podcast with Mike Romigh is an issues-oriented podcast about political life in Western Pennsylvania.  Although his personal views are left-of center, Mike welcomes meaningful conversations about topics from across the political spectrum. Mike Romigh is a noted broadcaster in Western Pennsylvania, with more than thirty years behind the microphone talking politics, sports, current events, local history, and entertainment.
---
OTHER WAYS TO FIND THE PODCAST
---


SUPPORT LOCAL PODCASTING
Let's keep local podcasting alive!  If you like our podcast, please help us continue this great entertaining and educational program.  Show your support by making a financial donation, underwriting the podcast, or advertising your business or service on the show. Donate now or contact us about sponsorships and advertising.