Lauraly Burnecke & Bob Porter
Beaver County Genealogy & History Center
On episode 17 of the Beaver County History Podcast, we talk with Lauraly Burnecke and Bob Porter of the Beaver County Genealogy & History Center.
Podcast (beavercountyhistorypodcast): Play in new window | Download | Embed
Choose where to listen and subscribe: Apple Podcasts | Google Podcasts | Stitcher | Email | TuneIn | RSS

On episode 17 of the Beaver County History Podcast, we talk with Lauraly Burnecke and Bob Porter about the nature of genealogy, current trends in family research, and the historical and research services available at the 
Beaver County Genealogy & History Center
 located in Beaver, Pennsylvania.
Both Lauraly Burnecke and Bob Porter are veteran genealogical researchers and long-time volunteers at BCHGC.  Lauraly serves as board president and Bob is treasurer.
---
This episode was recorded September 12, 2019 at the Beaver County Genealogy & History Center, Beaver, Pennsylvania.  Host: Kevin Farkas. Guests: Lauraly Burnecke, Bob Porter.  Audiography: Kevin Farkas. Music (available on SoundCloud.com): Prism Shard ("My Hip Does Not Hop"), ILoveLoops ("Epoxy"), David Hyde ("30th July"), Josiah Savary ("Flight Delays"). TSVP ("What is History Sound Montage"). ©Beaver County History Podcast/The Social Voice Project, Inc.  All rights reserved.
Kevin Farkas is an independent multimedia producer specializing in creative audiography, sound design, and audio engineering.  He has produced several audiobooks, radio dramas, live storytelling events, a podcast network, videos, as well as print and digital media publications.
Kevin also founded the nonprofit Veteran Voices of Pittsburgh Oral History Initiative—a leading regional multimedia project working closely with the Veterans Breakfast Club, StoryCorps, and the Senator John Heinz History Center/Smithsonian Institution to capture, preserve, and share the stories of veterans with a Western Pennsylvania connection.
His multimedia work has appeared in local, regional, and national outlets, including 
USA Today
, 
Pittsburgh Post-Gazette
, 
KDKA 
radio, 
WTAE/ABC
 television, 
Military Press,
The Podcast Engineering Show
, and websites of the Veterans Affairs Administration and the Global War on Terror Memorial Foundation.
Kevin's work has been referenced in several documentaries, museum exhibits, and oral history coursework and texts, including 
The Journal of Veteran Studies
 and 
Doing Oral History
.  Donald Ritchie, Historian Emeritus of the United States Senate, has recognized Kevin's creative audio short stories and radio syndication series as a significant example of a new genre of public-minded oral history.  Doug Boyd, Director of the Louie B. Nunn Center for Oral History at the University of Kentucky Libraries, rates Kevin's 
Veteran Voices: The Oral History Podcast
 as one of his favorite oral history-based podcast productions.
For his oral history work in the Pittsburgh area, Kevin has received special recognition from the City of Pittsburgh, Community College of Allegheny County, and 
WQED/PBS
(Dominion VITA Award).  His photography also won the national "Cover of the Year" award by Hibu Publishing.
At seventeen, Kevin joined the US Navy and served aboard the USS 
Saratoga
.  After his enlistment, he hiked the Appalachian Trail and traveled throughout the country by bicycle.  After attending New Mexico Highlands University and receiving degrees in English, he taught in several universities throughout the United States, including the Navajo Nation.  Prior to founding The Social Voice Project, Kevin was corporate director of training in the electronics manufacturing industry. He is a native of Beaver County, Pennsylvania, where he now lives.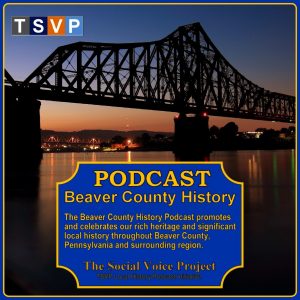 The
Beaver County History Podcast
promotes and celebrates our rich heritage and significant local history throughout Beaver County, Pennsylvania and surrounding region.  The podcast is a production of The Social Voice Project, and it is a member of TSVP's Local History Podcast Initiative.
Contact the Beaver County History Podcast
---

https://thesocialvoiceproject.org/beaver-county-history-podcast/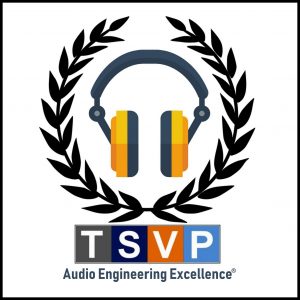 ---
The Social Voice Project, Inc. is an innovative public interest media company specializing in on-site podcast production and other creative media partnerships with community oriented organizations and individuals. We are dedicated to promoting a wide range of nonprofits, community and cultural projects, public history initiatives, and the arts, tourism, and corporate missions.
---
SUPPORT COMMUNITY PODCASTING
Let's keep community-based local podcasting alive!  If you like our podcast, please help us continue this great educational program.  Show your support by making a financial donation, underwriting the podcast, or advertising your business or service on the show. Donate now or contact us about sponsorships and advertising.