Karen Florence & Florence Cuspard Lott | Beaver County Soul Food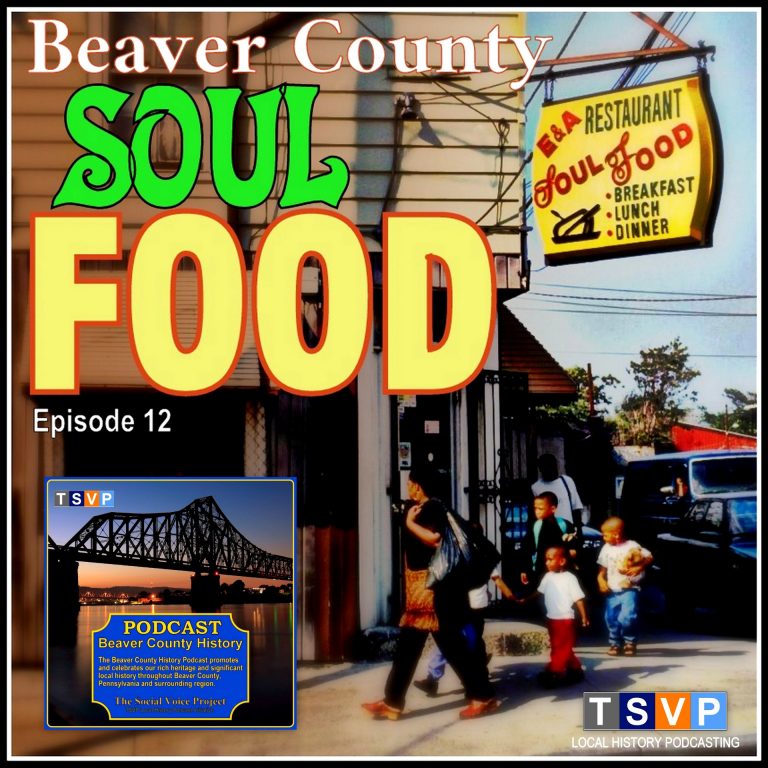 On episode 12 of the Beaver County History Podcast, we talk with Karen Florence and Florence Cuspard Lott about the African American experience in Beaver County, and why it is important to recognize soul food as a significant part of Black history and heritage.
This episode was recorded April 13, 2019 in New Brighton, Pennsylvania. Host: Kevin Farkas. Audiography: Kevin Farkas. Guests: Karen Florence & Florence Cuspard Lott. Music (available on SoundCloud.com): Guillaume CAMPS ("Suspense"), The Daily Loops Project ("20-03-13 Daily Loops"), Prism Shard ("My Hip Does Not Hop"), TSVP ("What is History Sound Montage"), Nicolai Heidlas and Stefan Schaulinski; ("Sunny Acoustic Rock"), David Hyde ("30th July"), Josiah Savary ("Flight Delays"). Stack Shot Billy ("Intro"), Grapefruit Clinton ("Blues Backing Track 1"), Asthmatic Grapefruit Clinton ("Blues Won't Go Away"). Other sounds (available on YouTube): !channel888 ("Chitterlings – Before and After"), Black Excellence Excellist ("12 Delicious Soul Food Restaurants"), madamejones247 ("Put Yo Foot In It"). ©Beaver County History Podcast/The Social Voice Project. All rights reserved.