Christopher Padgett
Beaver County Stories
On episode 16 of the Beaver County History Podcast, we talk with Beaver County filmmaker Chris Padgett about the importance of storytelling to help us better understand our history, communities, and ourselves.
Podcast: Play in new window | Download | Embed
Choose where to listen and subscribe: Google Podcasts | Email | RSS | More

On episode 16 of the Beaver County History Podcast, we talk with Beaver County filmmaker Chris Padgett about the importance of storytelling to help us better understand our history, communities, and ourselves.
Producers Note: Increasingly, forward thinking local historians are integrating oral histories and community storytelling into their museums, sharing these amazing accounts of
lived experiences both online and in their museums through digital media. This conversation underscores the value of capturing, preserving, and sharing these accounts of lived experiences. 
A big thanks to
Merrick Art Gallery
for hosting our recording session.
---
This episode was recorded April 13, 2019 at the Merrick Art Gallery in New Brighton, Pennsylvania. Host: Kevin Farkas. Guest Chris Padgett.  Audiography: Kevin Farkas. Music (available on SoundCloud.com): Alexander Nakarada ("Jack the Lumberer"), Reveries (" Nocturne 5"), David Hyde ("30th July"), Josiah Savary ("Flight Delays"). Other sounds (available on Youtube.com): Museums Galleries Scotland ("CH for Everyone: The importance of storytelling"), Tendency ("The Importance of Storytelling in an Organization's Marketing"), Jack's Movie Reviews ("The Twilight Zone - A Lesson in Storytelling"), Juan Gomez ("Why are stories important"), TEDx Talks ("Narrative Humility: Sayantani DasGupta at TEDxSLC"), Weissman School of Arts and Sciences ("Why oral history is important history"), Atur Stellardrone ("Eternity"), TSVP ("What is History Sound Montage"). ©Beaver County History Podcast/The Social Voice Project, Inc.  All rights reserved.


Christopher Padgett
"I like coffee with extra cream, spicy thai food, playing guitar, illustrating, making videos of family, riding bikes, gardening, and being silly.  I love my daughter, Annette, for who she is, who she's becoming, and because she's just plain awesome." 
Chris Padgett refers to himself as a community filmmaker, a term that reflects his deep interest in the fascinating social worlds in which we live. He is a purpose-driven creative documentarian: "strengthening communities with story through listening, connection, and hope."
After studying film and video at Columbia College in Chicago, Chris has worked as a photographer of 17 years, newspaper photojournalist, portrait and wedding photographer, and digital storyteller.  His work featuring community stories of Beaver County (Beaver County Anthology) also characterizes him as a public historian.
Originally from Dixon, Illinois, Chris now resides in Beaver, Pennsylvania.
---
Human City Creative's mission is to use story-telling to listen, share and preserve stories of people and cities in process; to connect community by seeking understanding, grace, empathy, and celebrate the value of one another.
Kevin Farkas is an independent multimedia producer specializing in creative audiography, sound design, and audio engineering.  He has produced several audiobooks, radio dramas, live storytelling events, a podcast network, videos, as well as print and digital media publications.
Kevin also founded the nonprofit Veteran Voices of Pittsburgh Oral History Initiative—a leading regional multimedia project working closely with the Veterans Breakfast Club, StoryCorps, and the Senator John Heinz History Center/Smithsonian Institution to capture, preserve, and share the stories of veterans with a Western Pennsylvania connection.
His multimedia work has appeared in local, regional, and national outlets, including 
USA Today
, 
Pittsburgh Post-Gazette
, 
KDKA 
radio, 
WTAE/ABC
 television, 
Military Press,
The Podcast Engineering Show
, and websites of the Veterans Affairs Administration and the Global War on Terror Memorial Foundation.
Kevin's work has been referenced in several documentaries, museum exhibits, and oral history coursework and texts, including 
The Journal of Veteran Studies
 and 
Doing Oral History
.  Donald Ritchie, Historian Emeritus of the United States Senate, has recognized Kevin's creative audio short stories and radio syndication series as a significant example of a new genre of public-minded oral history.  Doug Boyd, Director of the Louie B. Nunn Center for Oral History at the University of Kentucky Libraries, rates Kevin's 
Veteran Voices: The Oral History Podcast
 as one of his favorite oral history-based podcast productions.
For his oral history work in the Pittsburgh area, Kevin has received special recognition from the City of Pittsburgh, Community College of Allegheny County, and 
WQED/PBS
(Dominion VITA Award).  His photography also won the national "Cover of the Year" award by Hibu Publishing.
At seventeen, Kevin joined the US Navy and served aboard the USS 
Saratoga
.  After his enlistment, he hiked the Appalachian Trail and traveled throughout the country by bicycle.  After attending New Mexico Highlands University and receiving degrees in English, he taught in several universities throughout the United States, including the Navajo Nation.  Prior to founding The Social Voice Project, Kevin was corporate director of training in the electronics manufacturing industry. He is a native of Beaver County, Pennsylvania, where he now lives.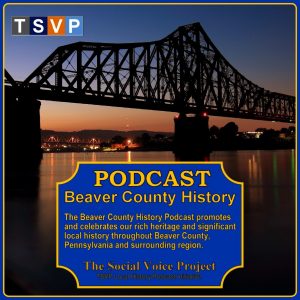 The
Beaver County History Podcast
promotes and celebrates our rich heritage and significant local history throughout Beaver County, Pennsylvania and surrounding region.  The podcast is a production of The Social Voice Project, and it is a member of TSVP's Local History Podcast Initiative.
Contact the Beaver County History Podcast
---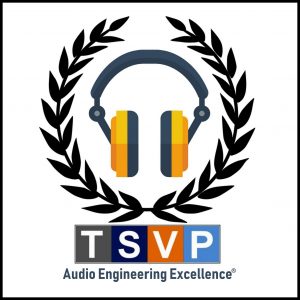 ---
The Social Voice Project, Inc. is an innovative public interest media company specializing in on-site podcast production and other creative media partnerships with community oriented organizations and individuals. We are dedicated to promoting a wide range of nonprofits, community and cultural projects, public history initiatives, and the arts, tourism, and corporate missions.
---
SUPPORT COMMUNITY PODCASTING
Let's keep community-based local podcasting alive!  If you like our podcast, please help us continue this great educational program.  Show your support by making a financial donation, underwriting the podcast, or advertising your business or service on the show. Donate now or contact us about sponsorships and advertising.