Sue Ireton, Elinka Keller, Betty Douglas
Merrick Art Gallery
On episode 15 of the Beaver County History Podcast, we talk about the intersection of fine art and history with Sue Ireton, Elinka Keller, and Betty Douglas of the Merrick Free Art Gallery in New Brighton, Pennsylvania.
Podcast: Play in new window | Download | Embed
Choose where to listen and subscribe: Google Podcasts | Email | RSS | More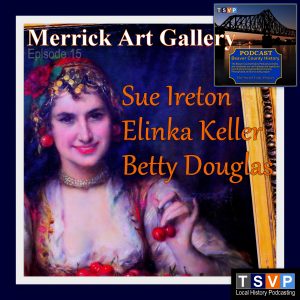 On episode 15 of the Beaver County History Podcast, we talk about the intersection of fine art and history with Sue Ireton, Elinka Keller, and Betty Douglas of the Merrick Free Art Gallery in New Brighton, Pennsylvania.
---
This episode was recorded April 13, 2019 in New Brighton, Pennsylvania. Host: Kevin Farkas. Guests: Sue Ireton, Elinka Keller, and Betty Douglas.  Audiography: Kevin Farkas. Music (available on SoundCloud.com): The Lane ("CAB8_0"), Nicolai Heidlas ("These Moments"), David Hyde ("30th July"), Flight Delays ("Close Music"). Other sounds (available on YouTube): Scott Ligon ("What Good is Art? The Value of Creative Thinking!"), Gwenn Seemel ("The success of mediocre art"), Frettsy ("What is art? vs What is GOOD art?"), Open University of Mauritius ("Art Design G7 Lesson 1 What is Art"), Fluxocity YT ("What is Art?"), Jean Boggs ("Elements of Art"), Christopher L.C.E. Witcombe ("The Visual Experience of Art"). ©Beaver County History Podcast/The Social Voice Project, Inc.  All rights reserved.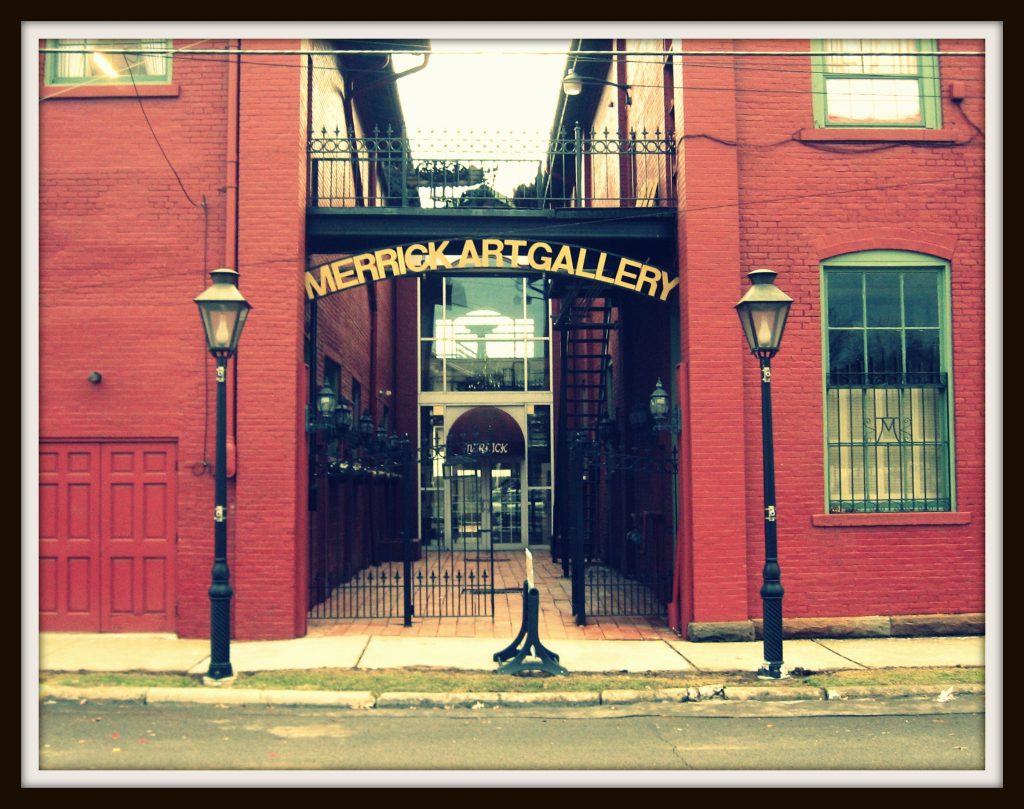 Sue Ireton
is a long-time administrative assistant with the Merrick Art Gallery. Originally from Wisconsin, she has been a Beaver County resident for many years. She has degree in Fine Arts and Art Education, and she is a noted graphic artist and local artist who paints, draws, and works in fabric arts including quilts.  Sue is most widely known for her distinct ceramic pottery.
Elinka Keller
is Merrick Art Gallery's executive director.  She is past president of Merrick's Board of Directors and serves on other local history boards as well.  Elinks has extensive experience in the public relations world, having served for many years as an account executive for the Beaver County Times.  She is a native of Aliquippa, Pa, but for many years she lived and worked in Los Angeles.
Elizabeth (Betty) Asche Douglas
is Merrick Art Gallery volunteer-emeritus, supporting the gallery's mission since the 1970s.  Betty is also a long-time arts educator, holding a BFA in painting & design from Carnegie Mellon University and a Master's degree in art history from the University of Pittsburgh. She is also owner and principal artist of Douglas Art Gallery, as well as a legendary jazz musician and performer, inducted into the Beaver Valley Musicians' Hall of Fame in 2003.
---
For more than a century, the Merrick Free Art Gallery Museum and Library has provided residents of Beaver County and the surrounding region with a landmark destination in which to enjoy the civilizing influence of the arts.  Each year, thousands of people visit The Merrick to view the permanent collection, attend special exhibits and invitational showings, or learn more about art and artistry in the many classes and workshops offered. The Merrick Art Gallery was founded by industrialist Edward Dempster Merrick in 1880 in the old New Brighton, Pennsylvania railroad station. The gallery, or museum, was expanded to two connected buildings holding 240 works of art, and remains open, free-of-charge, to the public. The gallery was added to the National Register of Historic Places in 1980.
---
Kevin Farkas is an independent multimedia producer specializing in creative audiography, sound design, and audio engineering.  He has produced several audiobooks, radio dramas, live storytelling events, a podcast network, videos, as well as print and digital media publications.
Kevin also founded the nonprofit Veteran Voices of Pittsburgh Oral History Initiative—a leading regional multimedia project working closely with the Veterans Breakfast Club, StoryCorps, and the Senator John Heinz History Center/Smithsonian Institution to capture, preserve, and share the stories of veterans with a Western Pennsylvania connection.
His multimedia work has appeared in local, regional, and national outlets, including 
USA Today
, 
Pittsburgh Post-Gazette
, 
KDKA 
radio, 
WTAE/ABC
 television, 
Military Press,
The Podcast Engineering Show
, and websites of the Veterans Affairs Administration and the Global War on Terror Memorial Foundation.
Kevin's work has been referenced in several documentaries, museum exhibits, and oral history coursework and texts, including 
The Journal of Veteran Studies
 and 
Doing Oral History
.  Donald Ritchie, Historian Emeritus of the United States Senate, has recognized Kevin's creative audio short stories and radio syndication series as a significant example of a new genre of public-minded oral history.  Doug Boyd, Director of the Louie B. Nunn Center for Oral History at the University of Kentucky Libraries, rates Kevin's 
Veteran Voices: The Oral History Podcast
 as one of his favorite oral history-based podcast productions.
For his oral history work in the Pittsburgh area, Kevin has received special recognition from the City of Pittsburgh, Community College of Allegheny County, and 
WQED/PBS
(Dominion VITA Award).  His photography also won the national "Cover of the Year" award by Hibu Publishing.
At seventeen, Kevin joined the US Navy and served aboard the USS 
Saratoga
.  After his enlistment, he hiked the Appalachian Trail and traveled throughout the country by bicycle.  After attending New Mexico Highlands University and receiving degrees in English, he taught in several universities throughout the United States, including the Navajo Nation.  Prior to founding The Social Voice Project, Kevin was corporate director of training in the electronics manufacturing industry. He is a native of Beaver County, Pennsylvania, where he now lives.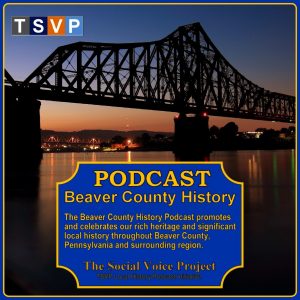 The
Beaver County History Podcast
promotes and celebrates our rich heritage and significant local history throughout Beaver County, Pennsylvania and surrounding region.  The podcast is a production of The Social Voice Project, and it is a member of TSVP's Local History Podcast Initiative.
Contact the Beaver County History Podcast
---

https://thesocialvoiceproject.org/beaver-county-history-podcast/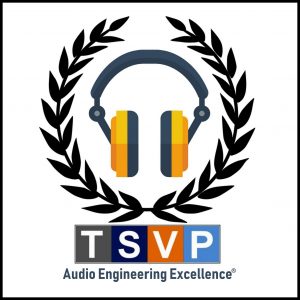 ---
The Social Voice Project, Inc. is an innovative public interest media company specializing in on-site podcast production and other creative media partnerships with community oriented organizations and individuals. We are dedicated to promoting a wide range of nonprofits, community and cultural projects, public history initiatives, and the arts, tourism, and corporate missions.
---
SUPPORT COMMUNITY PODCASTING
Let's keep community-based local podcasting alive!  If you like our podcast, please help us continue this great educational program.  Show your support by making a financial donation, underwriting the podcast, or advertising your business or service on the show. Donate now or contact us about sponsorships and advertising.