Telling stories in a group is one of humankind's oldest activities. The anthropological record suggests the oldest known oral story is at least 10,000 years old–and it's still being re-told around campfires among Australia's aboriginal peoples. The Social Voice Project helps community groups capture, preserve, and share their own storytelling, such as spoken word events, open mic nights, poetry readings, monologues, creative storytelling competitions, radio theater performances, festivals, banquets, conferences, and other gatherings.  Here is a sampling of community storytelling events recorded live and on location.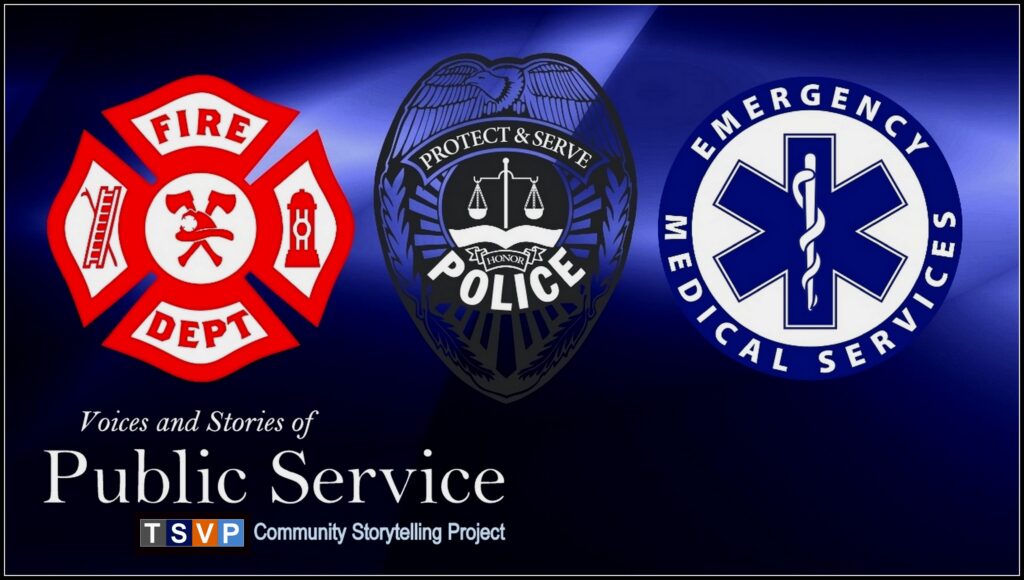 Voices and Stories of Public Service
First Responders
Currently in development.  An innovative, community-focused, educational media project in Beaver County and surrounding region capturing, preserving and sharing the voices and stories of those working in a wide range of public service: elected and government officials, educators, public health workers, social workers, and first responders in law enforcement, fire fighting, emergency medical services, etc.     
Local History Through Storytelling
Walking and Talking Through History
Currently in development.  An innovative, community-focused, educational media project in Beaver County helping us better recognize and appreciate local history within our communities.  In particular, this project shows us how to understand and interpret ways in which history has shaped our current physical surroundings and our social, cultural, economic, and political lives.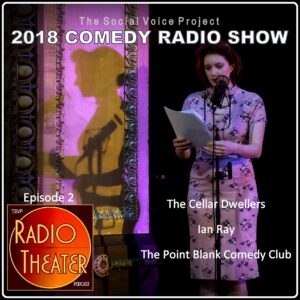 The TSVP Radio Theater Podcast presents its 2018 Comedy Radio Show, performed, recorded, and streamed to the internet before a live audience on August 18, 2018 at the beautiful Rochester Borough Theater. Featuring: Scott Reinard as host, along with The Cellar Dwellers, Ian Ray, and the Point Blank Comedy Club.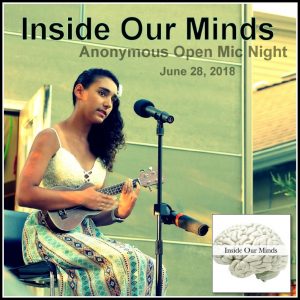 This special Anonymous Open Mic held at Millvale Community Library on June 28, 2018 features readings by teens from Creative Nonfiction's Writing Away The Stigma program, as well as named and anonymous stories by Pittsburghers affected by mental illness.
Anonymous Open Mic is a storytelling project working to build a community narrative around mental illness in Pittsburgh. Pittsburghers affected by mental illness can submit a short story, poem, or spoken word piece anonymously online. Community members can then volunteer to perform the anonymous works in front of a live audience.
Inside Our Minds is an organization that works to elevate the voices of people with lived experience of mental illness and madness in Pittsburgh.  Inside Our Minds is fiscally sponsored by New Sun Rising.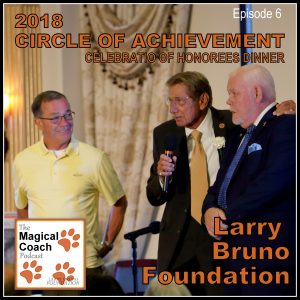 On episode 6 of The Magical Coach Podcast, we present an evening with the Larry Bruno Foundation 2018 Circle of Achievement Honorees: Jim "Gumpy" Ebersberger, Anthony "Tony" Esoldo, Dr. Jean Ann Higgins, Judge Richard Mancini, Dr. Eugene J. Palka, Robert "Rocky" Washington, and the 1961 BFHS Baseball Team.  For more about the 2018 honorees, visit the Larry Bruno Foundation.
The Magical Coach Podcast is hosted by the Larry Bruno Foundation and features stories and community profiles of great coaches and student athletes.  For more, visit The Magical Coach website.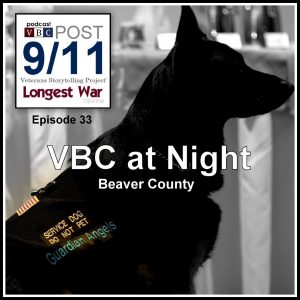 On episode 33 of Longest War: The Post-9/11 Veterans Podcast, we present a live recording of our Post-9/11 Veterans Storytelling event in Beaver County, Pennsylvania.  Featuring the voices and stories of Ed Blank (Vietnam), Paul Cupp (Vietnam), Damien Gabis (Afghanistan), Michael Sabatasse (Desert Storm), Ryan Ahl (Iraq), and Pete Longstreth (WWII).
On episode 45 of Longest War: The Post-9/11 Veterans Podcast, VBC presents an evening of live veterans storytelling in Beaver, Pennsylvania, featuring the stories and voices of Darell Jerome, Larry Googins, Gene Bradshaw, Steve Brittian, Timmy Kellerman, and many others.