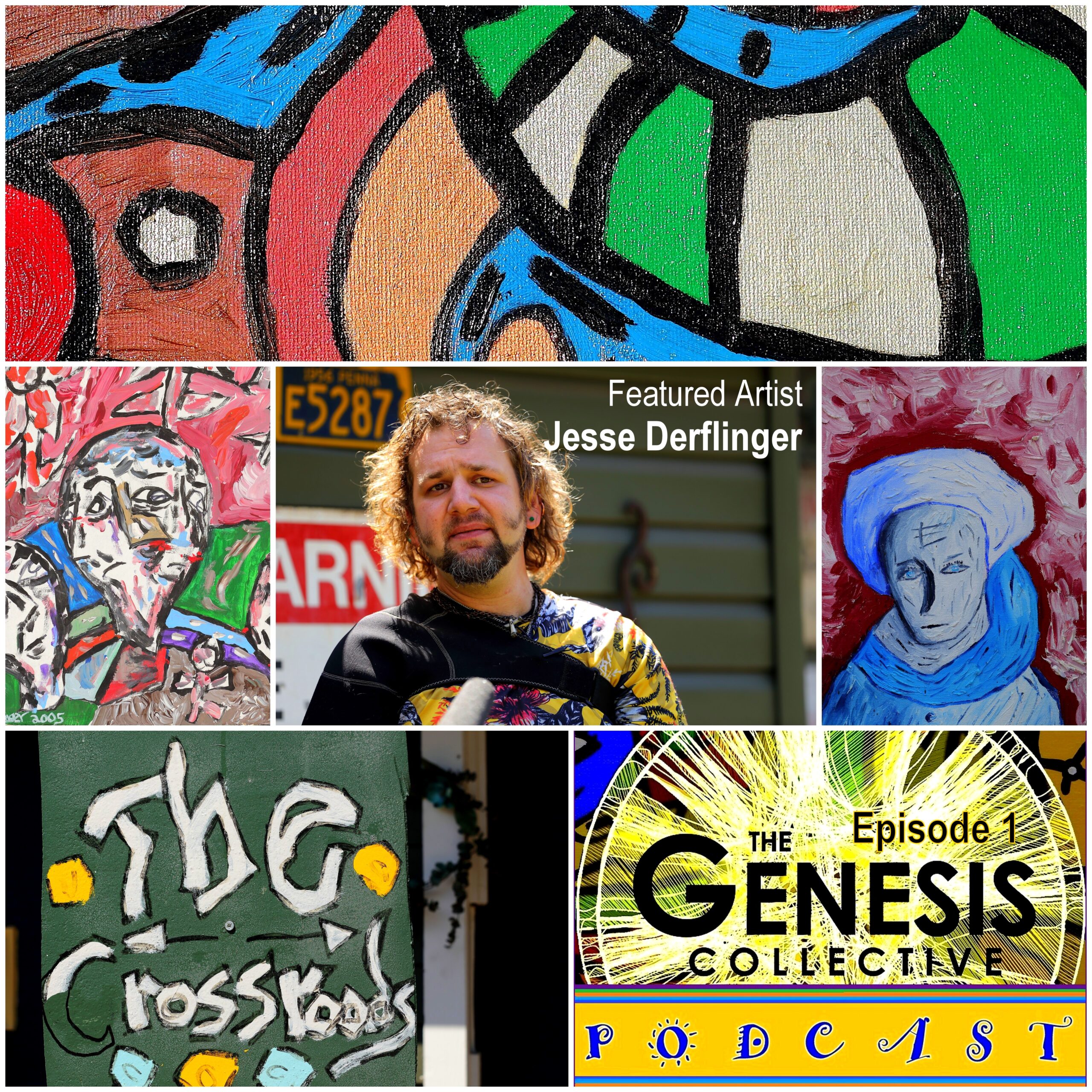 Description:
---
DESCRIPTION: "On Episode 1 of The Genesis Collective Podcast, we visit with Beaver County artist Jesse Derflinger of Darlington, Pennsylvania and talk about the meaning and purpose of art. We also tour "Fallen Branches," Jesse's landscaped artistic collage of unusual found objects, industrial artifacts, and other fascinating curiosities surrounding his home.
We also talk with executive director Pamela Rossi-Keen about the many new and exciting ways The Genesis Collective is supporting artists in Beaver County.  And for our public art highlight, we recommend visiting "The Armistice Letter" mural located in the Beaver Falls post office.
Don't miss The Genesis Collective Podcast, a bi-weekly, 30 minute show presenting news and info about TGC events and activities, as well as conversations about art, local artist profiles, art features, and more. TGC Podcast is Beaver County's first and only podcast supporting local artists, building community, and celebrating art."
SEE ALSO:
VIDEO: TGC Podcast Guest Feature: Jesse Derflinger
---
RETURN TO THE LISTENING LIBRARY: BEAVER COUNTY
The Listening Library of Beaver County (LLBC) is curated by The Social Voice Project. It is a publicly and privately sourced audio/visual archive of voices and stories related to Beaver County, Pennsylvania and surrounding region. Disclaimer: LLBC is intended for educational and historical purposes. This collection of audio-visual content contains digital media items and playlists already made publicly available (but not necessarily in the public domain) by their creators via internet platforms such as YouTube, Apple Podcasts, Facebook, Twitter, etc. Media presented here link directly back to these platforms and original content. Content creators retain all legal responsibility for copyright control over their media, including location, manner of access, aesthetic quality, and editorial point of view. LLBC assumes no legal or financial responsibility for this publicly available content, it makes no claim of ownership, and it respects the right of content creators to remove or modify their media at any time from their publicly accessible platforms.