Veteran Voices Podcast (Ep 45): Devin Gallagher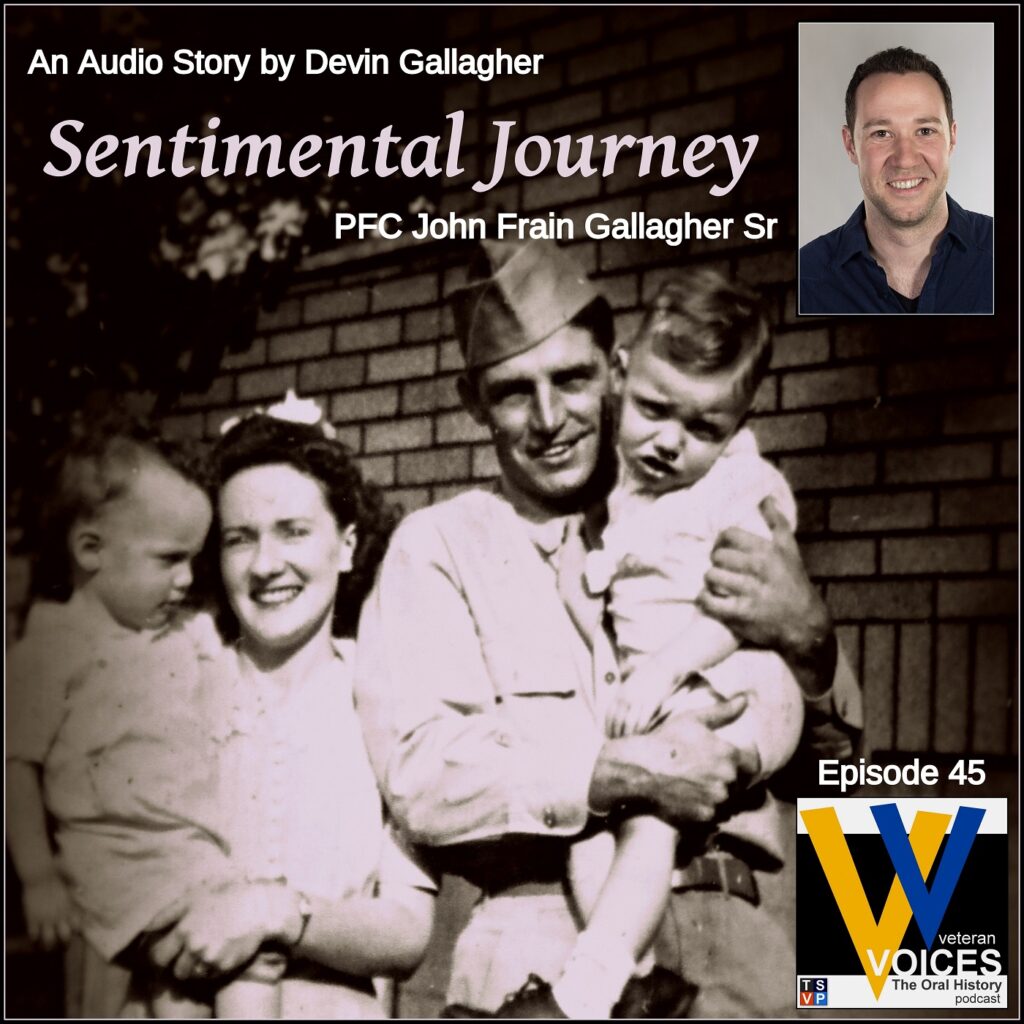 On Episode 45 of Veteran Voices: The Oral History Podcast, we talk with Pittsburgh-native Devin Gallagher about capturing, preserving, and sharing his grandfather's WWII experience through audio storytelling.
"Sentimental Journey" is the the story of PFC John Frain Gallagher, Sr. (1911-1986) and his time in the 106th division during WWII.  The audio documentary features historical news clips and  interviews with family members who provide personal memories, anecdotes, and commentary about military service and combat experiences.
On this episode, Devin Gallagher reflects on his experience making the audio documentary, the importance of preserving family history, and the dynamics of working with digital media.
Experience Sentimental Journey
This podcast episode was recorded March 3, 2022 in Beaver Falls, Pennsylvania. Host: Kevin Farkas.  Guest: Devin Gallagher. Audiography: Kevin Farkas/The Social Voice Project. Music (available on SoundCloud.com): Richard Schmitz ("Lights are Flashing"), Wayne John Bradley ("The Cure Master"). Other sound: Devin Gallagher ("Sentimental Journey"). © ℗ Veteran Voices: The Oral History Podcast/The Social Voice Project.  All rights reserved.
ABOUT THE PODCAST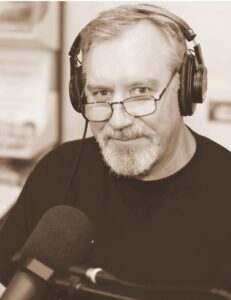 The Veteran Voices: The Oral History Podcast features conversations with those who tell veterans' stories in creative and interesting ways, such as oral historians, authors, poets, playwrights, and photographers. This podcast is a production of The Social Voice Project, Inc., dedicated to understanding the voices and stories of our lives through the first-hand, authentic accounts of lived experiences we call oral histories. The podcast was formerly produced by the Veteran Voices of Pittsburgh Oral History Initiative, a veteran-run, award-winning 501(c)(3) nonprofit educational organization based in Pittsburgh, Pennsylvania.
Host Kevin Farkas is a US Navy veteran and independent multimedia producer specializing in creative sound design and audio engineering.  He has produced several audiobooks, radio dramas, live storytelling events, a podcast network, videos, as well as print and digital media publications.