The Genesis Collective Creatives Podcast
Beaver County's first and only podcast supporting local artists, celebrating art, and building community through creativity. The podcast presents local artist profiles, conversations about art, public art features, and news about art events and activities. 
Suggest Beaver County artists, artworks, events, and other art news to feature on the podcast.  Click Here.
Featured Artist & Event Series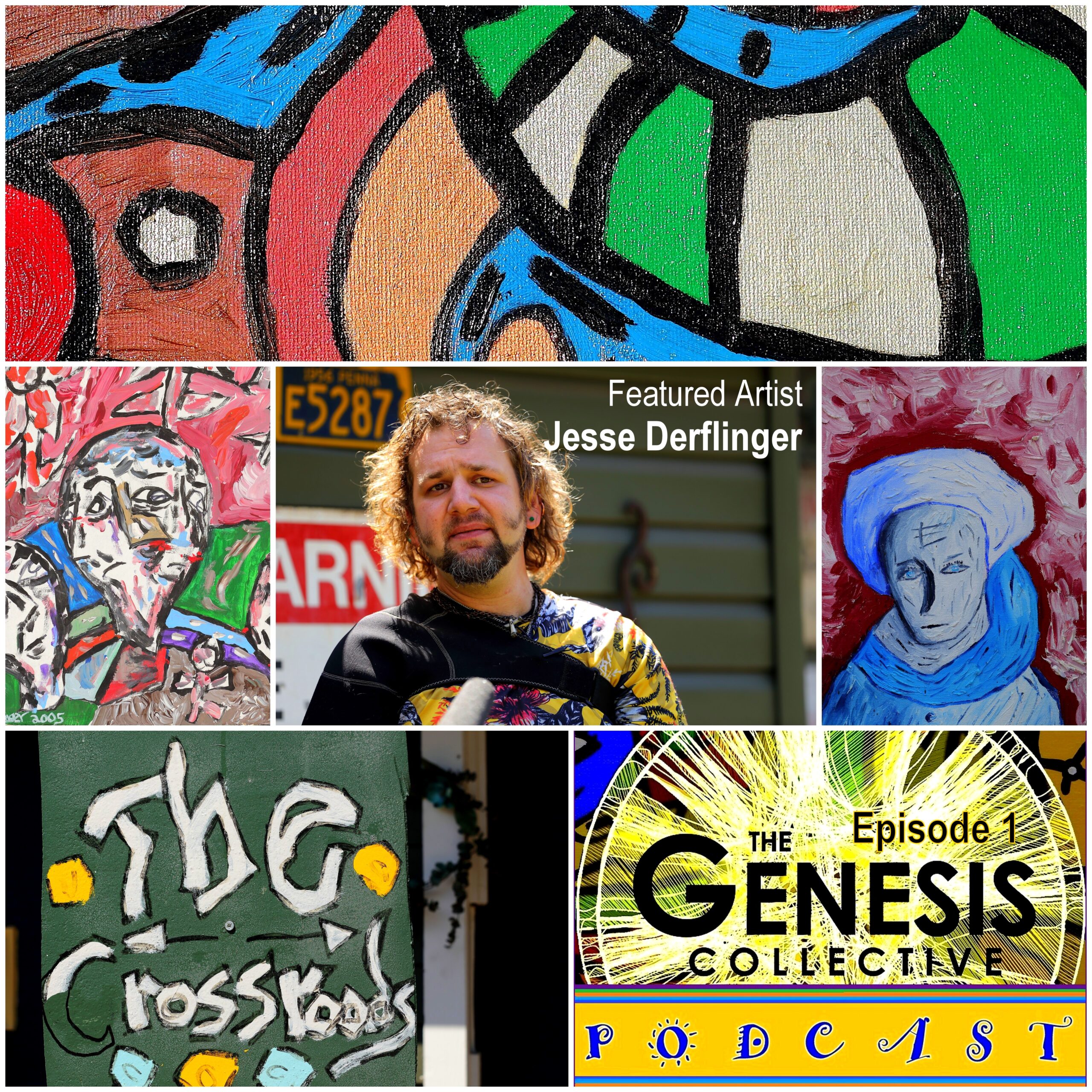 On Episode 1 of The Genesis Collective Podcast, we visit with Beaver County artist Jesse Derflinger of Darlington, Pennsylvania and talk about the meaning and purpose of art. We also tour "Fallen Branches," Jesse's landscaped artistic collage of unusual found objects, industrial artifacts, and other fascinating curiosities surrounding his home. We also talk with executive director Pamela Rossi-Keen about the many new and exciting ways The Genesis Collective is supporting artists in Beaver County. And for our public art highlight, we recommend visiting "The Armistice Letter" mural located in the Beaver Falls post office.
On Episode 2 of The Genesis Collective Podcast, listen to Larry Spinnenwebber, Shantih Bianco, Dave Holoweiko, Kevin McGuire, Eric J. MacAnallen, and Carey Lynn Hutch talk about R-ACT Theatre Production's long-running Holiday Radio Show and nearly thirty years celebrating the performing arts in Beaver County. We also cover news from The Genesis Collective and our public art highlight features the mural, "A Vital and Connected Rochester" in Rochester, Pennsylvania.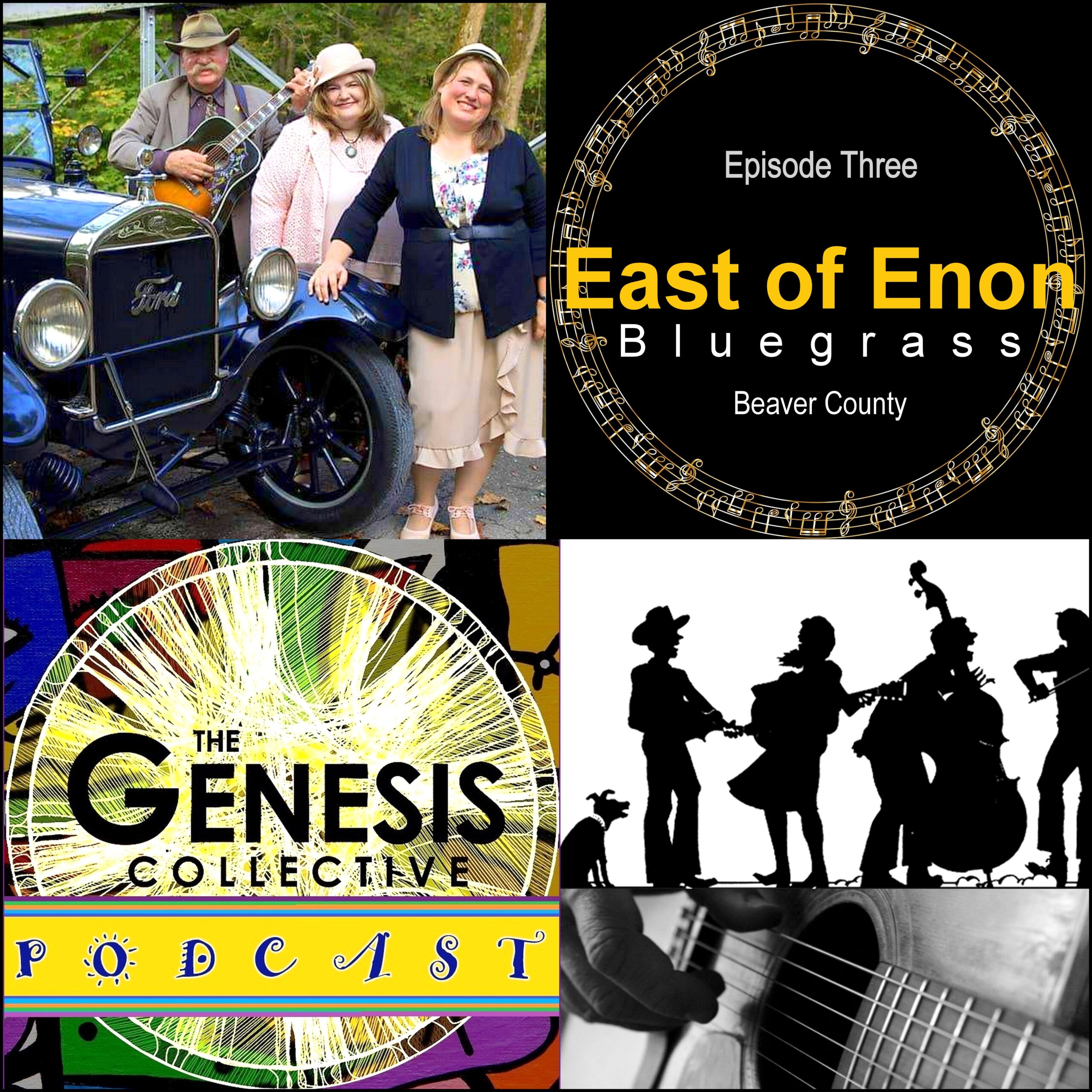 On Episode 3 of The Genesis Collective Podcast, listen to Dave Foster and Judy Foster talk about their band East of Enon and bluegrass music in Beaver County, Pennsylvania. We also feature the Sahli Nature Park butterfly sculpture in Chippewa Township, Pennsylvania—a reminder of the importance of pollinators in our natural world.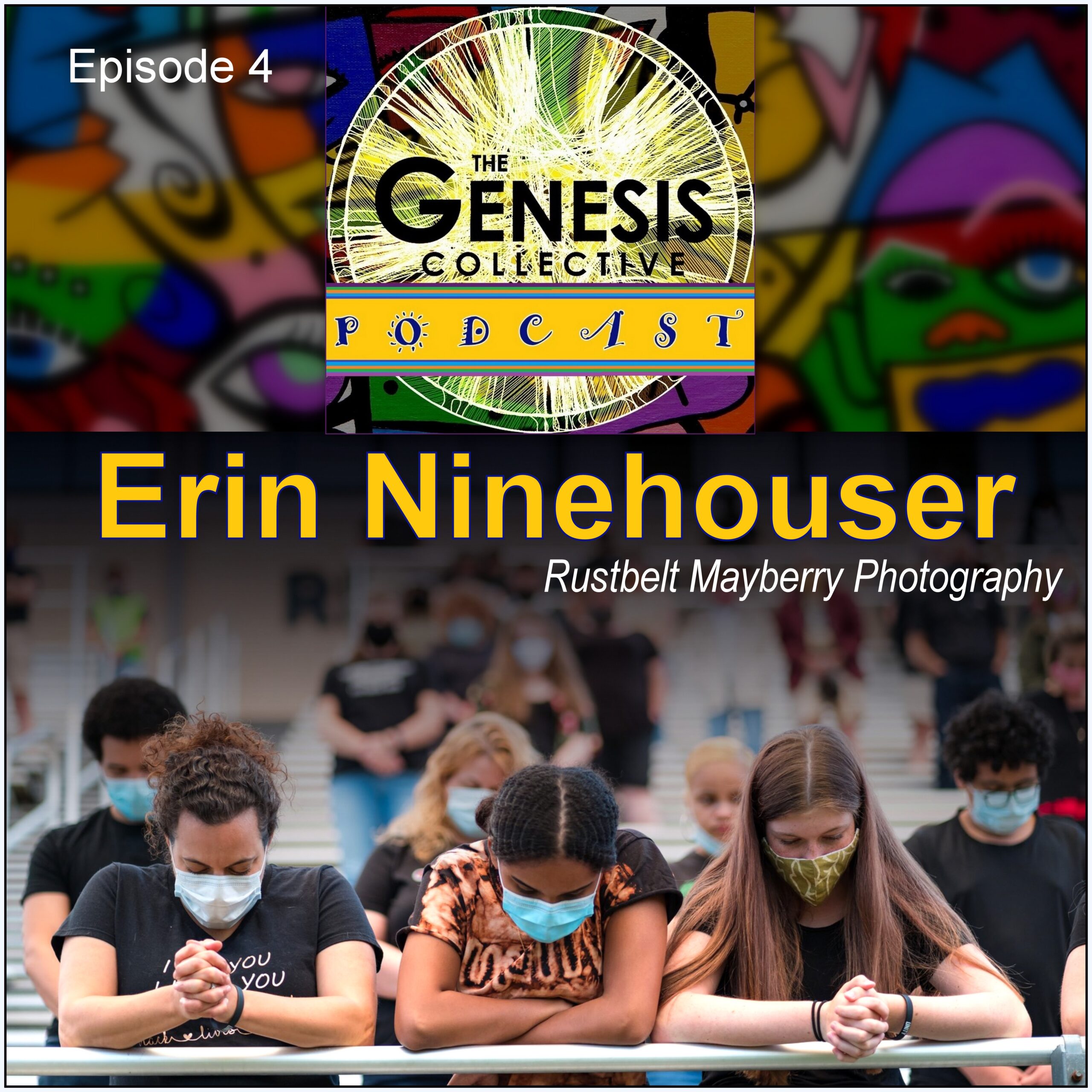 On episode 4 of The Genesis Collective Podcast, Beaver County photographer Erin Ninehouser talks about the art and artistry of capturing, preserving, and sharing the images of Beaver County that matter most. Our public art highlight is the Lion's Head water fountain standing guard at the 8th St. playground in Ambridge, Pennsylvania–a reminder that public art can be fun and playful, especially for children.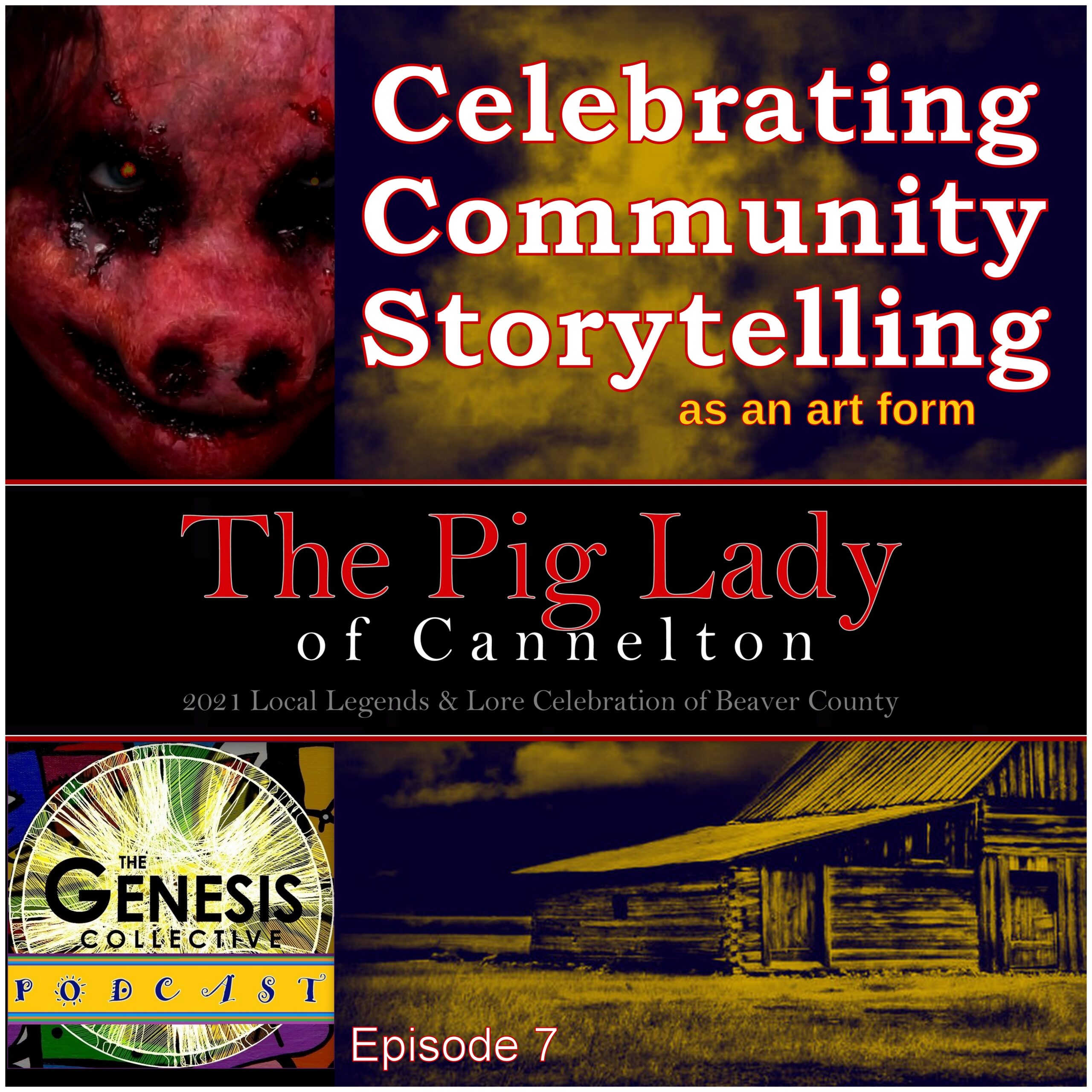 On episode 7 of The Genesis Collective Podcast, we celebrate community storytelling as an art form; discuss the influence of history on our folktales, legends, and lore; and we listen to the tale of Barbara Davidson recorded live at The Pig Lady Festival. For our public art highlight, we recommend visiting the "Weeping Wall" at the future home of the Portobello Cultural Life & Arts Center on 7th Avenue in Beaver Falls, Pennsylvania
On episode 11 of The Genesis Collective Creatives Podcast, we continue our Featured Artist Series and talk with director/conductor Kevin E. Newton and flautist Denise Drabeck of the Beaver County Symphonic Wind Ensemble. After our conversation, listen to a live recording of BCSWE's recent humanitarian benefit concert, "Prayer for Ukraine."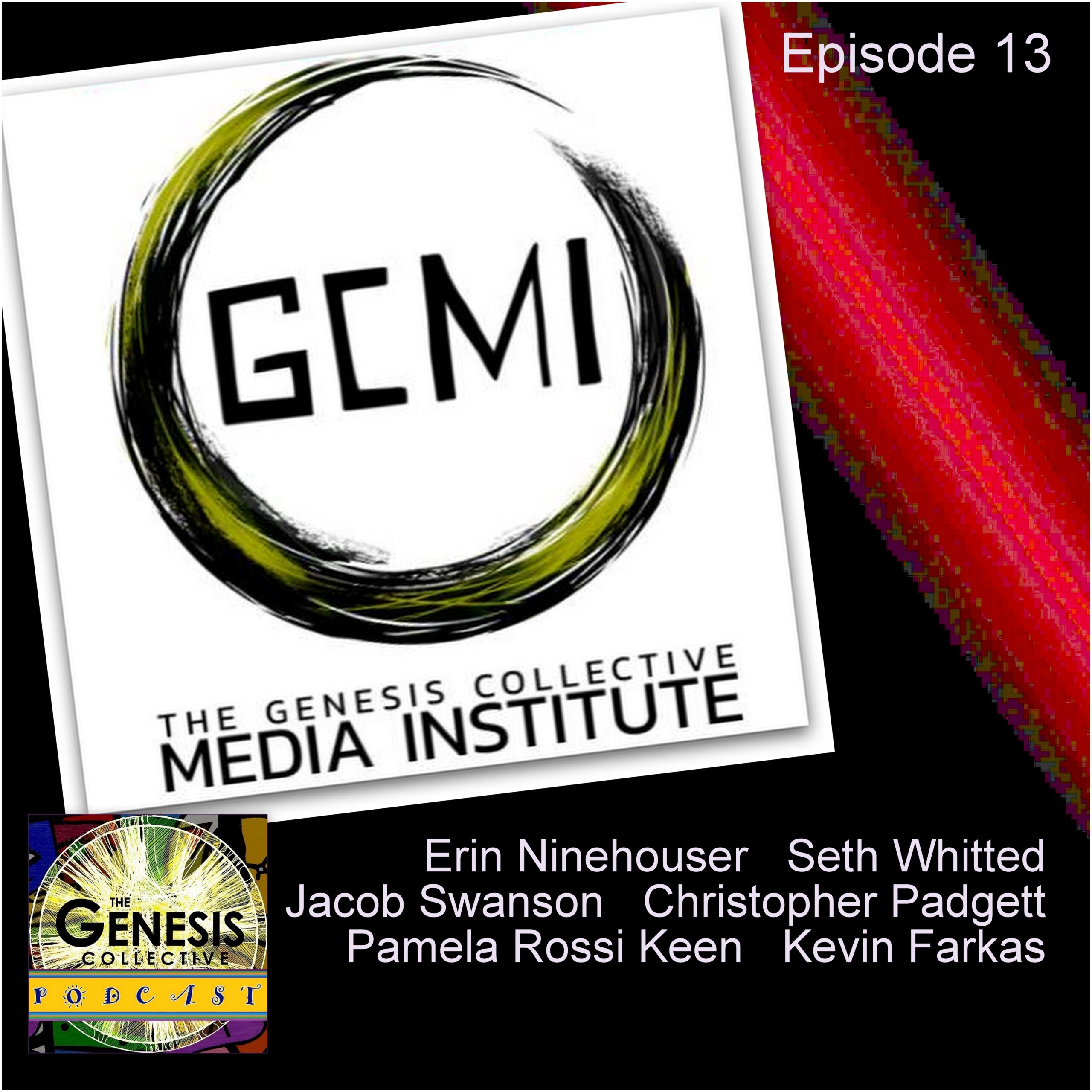 On episode 13 of The Genesis Collective Creatives Podcast, we talk about TGC's Media Institute launching in the Fall of 2022. Our guests include the institute's instructors: Erin Ninehouser (photography), Christopher Padgett (film making), Seth Whitted (podcasting and community interviewing), Jacob Swanson (graphic arts), Kevin Farkas (podcasting, oral histories, sound art), and TGC executive director Pamela Rossi Keen.