The Genesis Collective Podcast
Beaver County's first and only podcast supporting local artists, celebrating art, and building community through creativity. The podcast is a bi-weekly show presenting local artist profiles, conversations about art, public art features, and news about art events and activities. 
Suggest Beaver County artists, artworks, events, and other art news to feature on the podcast.  Click Here.
Episode 9: Jessii Marie - Black Creatives in Beaver County Series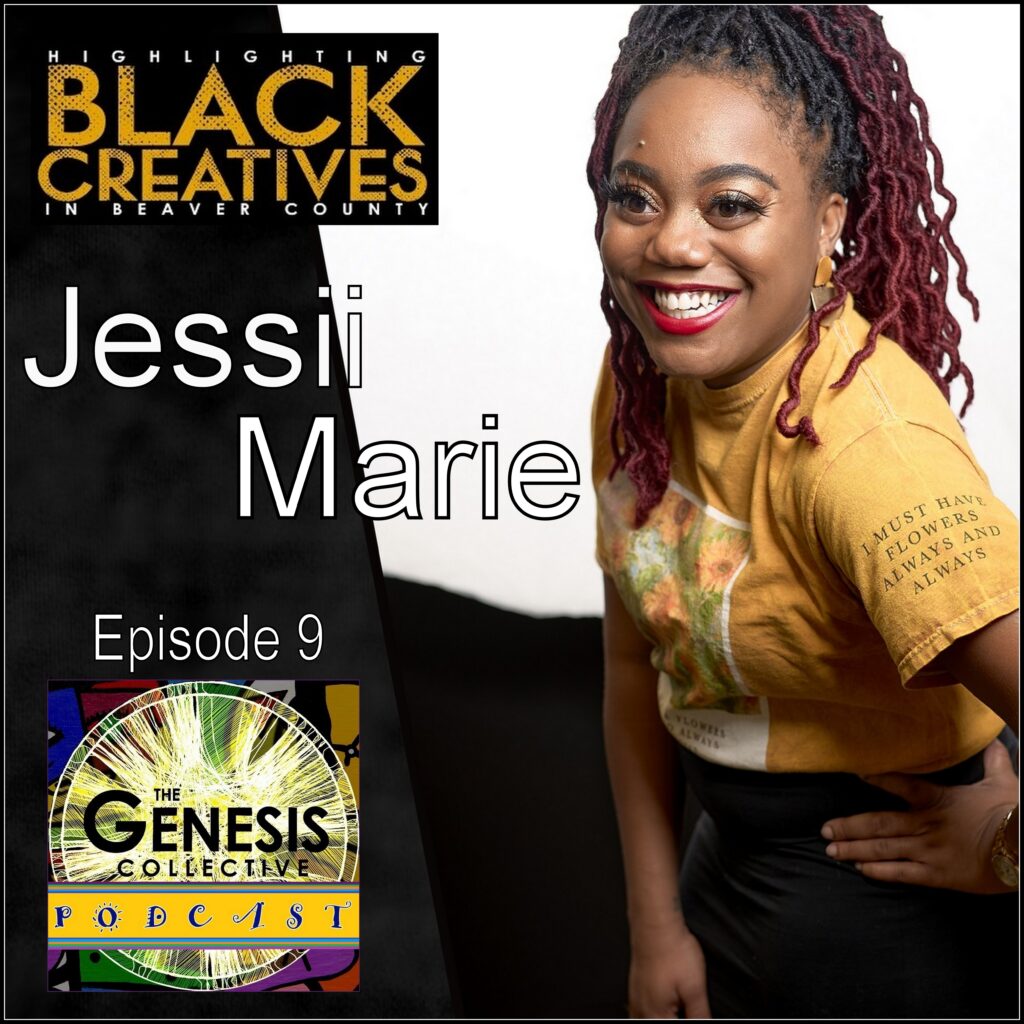 On episode 9 of The Genesis Collective Podcast, we feature artist Jessii Marie, recorded as part of TGC's innovative Black Creatives in Beaver County Interview Series.
We also talk to TGC executive director Pamela Rossi-Keen about the Being Black in Beaver County Art Exhibit to be held November 19th in Midland, Pennsylvania.
Public art highlight: We feature public art preserving history in Homewood Junction in northern Beaver County.  
Listen to Jessii's Spoken Word Art at Uncommon Grounds
Read Jessii's story in Featured Artists: Stories to Tape
Adapted from the original interview conducted by Christopher Padgett (Human City Creative) for the TGC Black Creatives in Beaver County Interview Series. Photos of Jessii: Erin Ninehouser (Rustbelt Mayberry Photography).
ARTIST'S STATEMENT
Being Black in America has never been easy, but If given the opportunity I wouldn't change that fact. My work is a depiction of being Black, not only in Beaver County but in America. All that has left an imprint on my life. I use art as an outlet to express myself.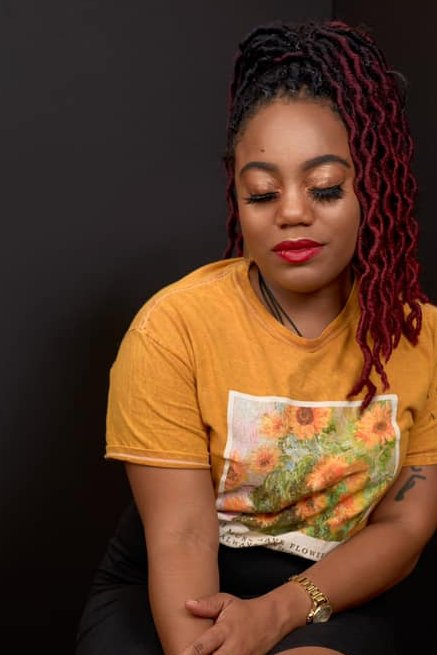 On episode 9, the Genesis Collective's resident filmmaker Christopher Padgett talks with Jessica Jeffries (aka, Jessii Mari), recorded as part of The Genesis Collective's Black Creatives in Beaver County Interview Series. Christopher and Jessii talk about her passion for surrealism and using art to express what's often hard to put into words.  Jessii also shares her views on being a black woman and artist. To Jessii, art is a powerful way that people can use to share their true identity with others–something that is often a struggle within the Black community. 
Being Black in Beaver County Art Exhibit
St. Cloud Hotel Mural as Public History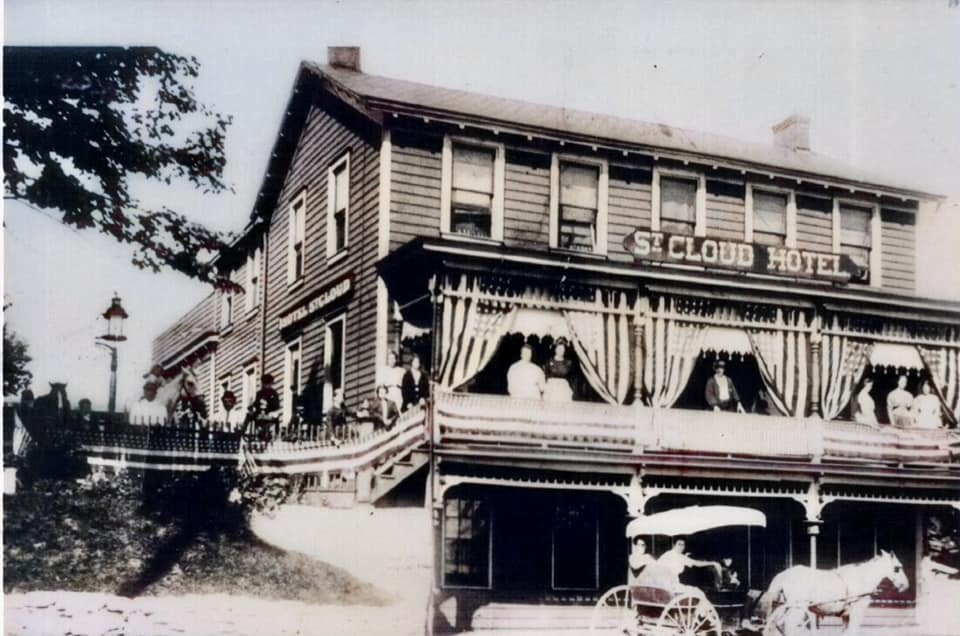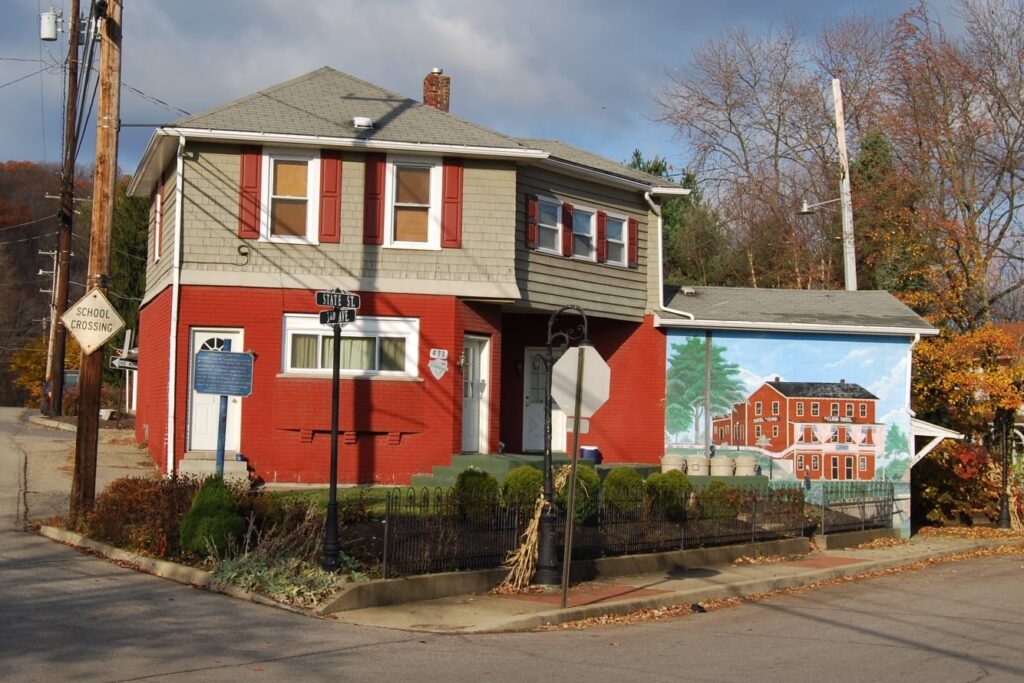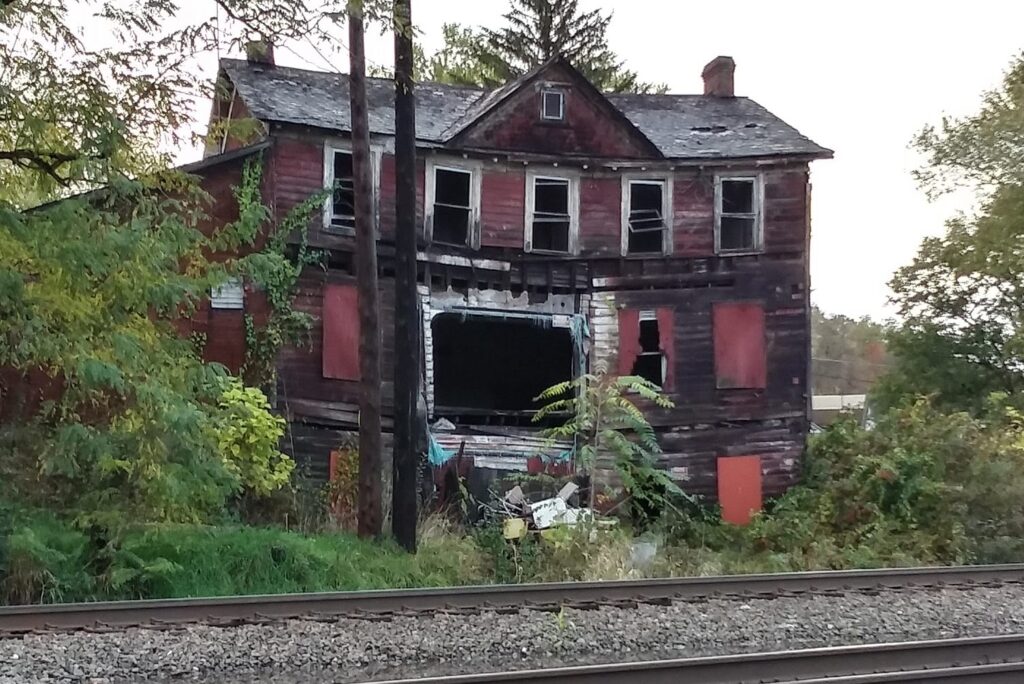 On each episode we feature a different piece of public art in Beaver County—from painting to sculpture, from grand to demure, from serious to silly. Public artworks are significant expressions about who we are and what we care about. They commemorate people, places, events, and causes.
And sometimes, public art recognizes history.
For this episode, we take a look at a mural of the St. Cloud Hotel painted on the side of a house in Homewood, Pennsylvania—that little railroad community nestled against the Pennsylvania Turnpike, perhaps best known now for the Buttermilk Falls Nature Area that includes an impressive 40ft tall cascade of water crashing down on a creek bed of natural sandstone—which by the way, was quarried back in the day and used in many of Western Pennsylvania's iconic bridge piers and buildings built in the late 19th and early 20th centuries.
But Homewood, sometimes informally referred to by its original 1859 name of "Homewood Junction," is perhaps best known for being a bustling railroad town. At the center of everything was the well-known Johnston House in 1879 located against the tracks that carried passengers between all points from the south (Pittsburgh, Washington DC, Philadelphia) and all points north (Erie, Cleveland, Detroit, Chicago).
Before the Johnston House would become the St. Cloud Hotel, and then Valley Inn, it started as the original train station built in 1852. That was 169 years ago. The building still stands, barely. But it won't be long now until it falls over and is swept away by a community ridding itself of an the old eyesore.
But back in the day, the old St. Cloud Hotel was a delightful site situated prominently mere yards from the rail lines—festive, but simple. Small, but appearing grand. We often see photographs of the hotel adorned with red, white, and blue banners. A bright patriotic place to stop and dine.
But when the 1901 funeral train of assassinated President McKinley slowly rounded the tight Homewood bend towards Canton, Ohio, the St. Cloud Hotel was probably covered in black mourning bunting, with large crowds of silent and solemn citizens lining the hotel grounds and spacious veranda.
That old hotel has seen a lot over the years, and just think of all who have seen that little hotel on their train journey through Beaver County.
If you want to see what the old St. Cloud Hotel was like in its heyday, we encourage you to take a trip to Homewood. At the corner of State St. and 3rd Ave. you'll see the mural which is our public art highlight for this episode. It's a wonderful artistic reminder of our shared history.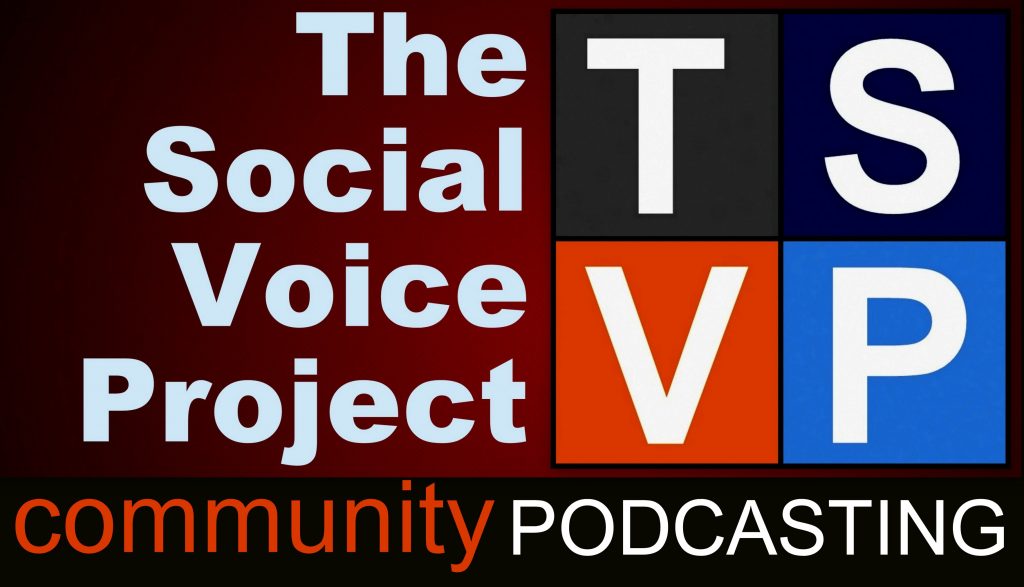 This episode was produced by The Social Voice Project for The Genesis Collective. Host: Kevin Farkas. Interviewer: Christopher Padgett, Guest: Jessica Jeffries (aka, Jessii Marie). Adapted from the original interview conducted by Christopher Padgett for the "Black Creatives in Beaver County Interview Series." Podcast producer, sound editor: Kevin Farkas. Executive Producer: The Genesis Collective. Sounds (available on Soundcloud): "The-Long-Con," Background Music For Videos (" Big Deal"), a.m.c ("smooth vibration#17 2_los as schrenza"). Other sounds (available on YouTube): Jon Luc Hefferman ("Event Horizon"), "Traditional Aboriginal Australian Music Using the Didigeridoo (Yidaki)." © ℗ The Genesis Collective.  All rights reserved.