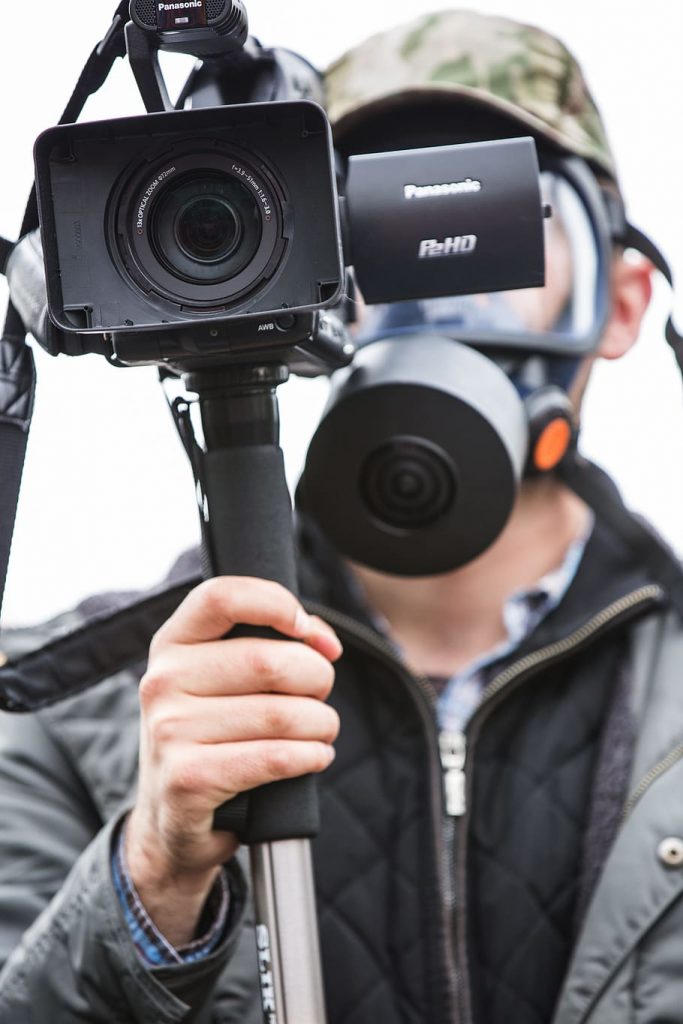 Rapid Response: Do Local History Now
Just as the 1918 Spanish Flu pandemic swept across the globe and infiltrated nearly every nation, state, county and local community, today the COVID-19 (corona virus) pandemic is upon us.  These are uncertain times, and government officials, health professionals, and citizens are trying to understand and cope with this serious situation.
This pandemic is unlike anything most of us have personally experienced, rapidly reshaping our social, economic, and political lives.  Stores are running out of supplies, social gatherings are being regulated, mandatory quarantines are being ordered, and in some cases healthcare systems and hospitals are severely stressed or near breaking point.
We are re-living what our grandparents and great grandparents endured just over a century ago during the 1918 flu pandemic. Old newspapers, photographs, and other historical documents give us insight into what they went through.  And many years from now, future generations will turn to the historical record we preserve, curate, and store today in national, regional, state, and local research and media archives–including those of small town museums and historical societies.
LIVING STORIES
Historical documents help us understand the past, and so do eyewitness accounts and the stories of those with lived experiences. We are lucky to have some of these first-person recollections on record about the 1918 pandemic.  Here's a sampling of voices from the Baylor University Institute for Oral History:
Wilma Buntin describes the flu striking her family:
And I remember my older brother Louis was the only one who didn't get sick. So he'd try to fix something for us for breakfast, or he'd tried to fix something for supper. None of us were interested whatsoever. They didn't have a doctor there, so you just had to do what you thought you could. And they knew to drink fruit juices and rest. Then he'd cry when he'd fix something. He said, 'It's because I can't do a good job of cooking you all are not eating.' And he didn't—(laughter).
Louie Mayberry recalls how the virus changed everyday life for children:
When we moved to San Antonio I started to school. I hadn't gone to school but a few days, they had a—a flu epidemic in San Antonio and they turned the schools out. And we stayed out for quite a while. And they was trying to teach me how to work. They let me shine shoes at the I&GN [International-Great Northern Railroad] station in those days; it's Missouri Pacific [Railroad] now. And then school started again, and it went on for a couple of weeks, and they turned out again. We didn't get much schooling before Christmas.
Robert Bratcher tells how the illness affected travel:
My parents and my older brother, who was at that time four years old, had gone to Brazil in 1919. They had been appointed by the Foreign Mission Board and were due to go in 1918, but the great flu epidemic was at that time, and it held them up. They stayed in Valhalla, New York, with some other missionaries waiting till the ships, you know, were available that had sailors that could man them to take them to Brazil.
Martha Emmons remembers escaping the flu:
I have often thought that the Lord in His providence kept me from having the flu. I used to give a more earthy explanation than that. People asked me how I avoided it because, oh, people just dropped dead all around from that. But I was so needed, I thought. See, I had my father with me, and I was teaching at Maypearl, Texas, and I remember when I was asked that I said, 'Oh, well, all I can attribute it to is eating onions and staying happy.' (laughter) And I did eat onions and anything else that way that I thought was the right kind of thing. And I did make an effort to stay happy. But I've often just thought it must have been a providential stroke because I don't know what could have happened if I had had to have the flu right there with my father an invalid and with me, and we were in that little apartment there. And it would have been awful for him to have taken the flu from me, don't you see?
Listen to stories of the worst flu pandemic in history, in the segment that aired on KWBU-FM:
"In 1918 . . . "
WHAT'S IN YOUR ARCHIVE?
We've written before in Local History Matters about the need for local museums and historical societies to re-think how they do local history–especially regarding the use of oral histories to engage the people and events in their communities in real time.
---
---
Prior generations of public historians were often limited technologically.  Recording the voices and stories of their time was often difficult, if not impossible except through textual transcriptions.  Today, high quality audio and video recording equipment is affordable and user friendly.  It's never been easier for public historians to capture, preserve, and share "history in the making"– as we might describe the remarkable events unfolding around us today with the corona virus pandemic.
Additionally, social media provides an incredible real-time resource for local historians to capture, curate, and archive.  On Facebook and Twitter, we can hear the voices and stories of history unfolding before us.  These comments in the news feeds are making tomorrow's historical record.  Are public historians paying attention?
Here's a small social media sampling of personal experiences from local communities in Western Pennsylvania:
If the school closures have you concerned about your child not being able to eat breakfast or lunch, please let me know. I will do everything that I can to help. A box of cereal, gallon of milk, bread, pb/j, etc. Feel free to PM – no judgement, no questions!! If anyone else is able to help, please do so! Some of these children only get nutritional meals at school.
FYI gas at the Morgan Oil station right over the PA/OH border on 224 is now $1.79 a gallon!
I am letting my 7th grader go to school today, but that is it. She needs to stay home. A very tough decision for me because she loves going to school. I can't wait for the district.
Yep … just came from the grocery store. No coffee. No meat. No toilet paper. No eggs. No yogurt. Many many shelves empty. Also … no parking spaces or carts because everyone was in the store hoarding what they can with their children all over the place since they are not in school. Also .. state store had no parking spaces.
I would like to just put this out there for people panicking over toilet paper. If you run out take a shower, this is not rocket science people. My dad told me they couldn't afford tp back in the day and used newspaper. So quit acting like spoiled brats and use your head.
We have done a lot of listening, praying, and reflecting. In order to love our community, we will be taking the next week to assess the pandemic and it's effect on our community. If you need childcare, message us. If you need food, message us. If you need prayer, message us. We will deliver food starting on Tuesday for online orders. Hopefully this will pass over us. Let it be so.
If you know a small business owner a restaurant a barber hairdresser Tattoo shop crafter any service business that you may not want to go to until this ends which it will. Buy a gift certificate and use it later . Infusing cash into these businesses will help them survive until this is over.
Google is also paying all of their hourly employees even though they are not working. All Google employees have to work from home.
No pierogi at the West Seneca Wegmans! This pandemic has gone up to 11 now.
Everyone is worried about toilet paper please look at your prescription medication and be sure you have enough in case pharmacy workers can't work.
These are historical voicings, and they will be as valuable to us in a hundred years as are the voices from 1918. Public historians should pay attention.
---
DO HISTORY TODAY
We've long advocated for this type of rapid response historical engagement focusing on the present.  After all, what happens today will soon enough be in the past.  We can't escape this timeline.  Doing contemporary history work (i.e., engaging current events as historical events) is among public historians' best practices. It demonstrates not only wise forethought and perspicacity, but it also reveals something profound about an organization's operating philosophy, understanding, and values.
---
OUR POSITION
At The Social Voice Project, we strongly encourage public historians, local museums, and historical societies to engage history in real time by doing history in real time. Here's what can be done:
Create contemporary history programs that treat current events as historical events, collecting, documenting, and curating history in real-time.   
Treat social media as a serious media and history source. 
Focus on living history by creating oral history programs.
Actively discussing and analyzing current events through historical frames and interpretations.
Engage and inspire the public through exhibits and displays focused on current events.
Communicate with the public through outreach and media efforts: town halls, debates, seminars, forums, newsletters, online articles, videos, history podcasts.
---
PUBLIC HISTORY MATTERS
At The Social Voice Project, we celebrate history and people through our community oral history projects that give us a chance to look, listen, and record the voices and stories of our time.  We encourage all local historical societies and museums to capture, preserve, and share their communities' lived experiences, memories, customs, and values. Future generations are depending on it.