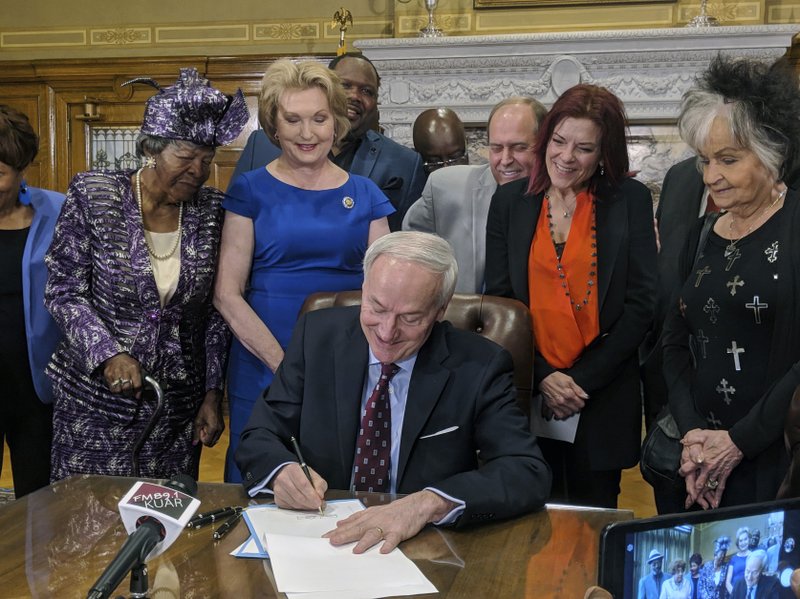 In our system of government, citizens of each state send politicians to Washington DC as their representatives.  But did you know that states are also represented in our capitol by representative artwork, such as murals, portraits, and paintings reflective of each state's history.
Perhaps the grandest display of state art can be found in the National Statuary Hall, a large two-story semicircular room near the Capitol Rotunda.  This is where states display the grand bronze cast or stone cut likenesses of their exemplary citizens.
A walk around the hall reveals a sweeping panoply of state VIPs.  Of course, there is the expected top-tier citizenry: Samuel Addams (Massachusetts), Dwight D. Eisenhower (Kansas), George Washington (Virginia), Ethan Allan (Vermont), Ronald Reagan (California).
But the National Statuary Hall is not just a catalog of nationally known bellicose figures and male war heroes.  It contains many remarkable examples of local citizens the states thought worthy of national representation:  New Mexico sent Native American spiritualist Po'pay, Arkansas sent advocate for the disabled Helen Keller.  There is Esther H. Morris (Suffragist from Washington), Jeannette Rankin of Montana (first woman elected to the U.S. House of Representatives), John L. "Jack" Swigert (astronaut, Colorado), Will Rogers (humorist, Oklahoma), and "Father of Television" Philo T. Farnsworth (Utah.)
Technically speaking, the President invites each state to submit up to two statues to the National Statuary Hall "of deceased persons who have been citizens thereof, and illustrious for their historic renown or for distinguished civic or military services such as each State may deem to be worthy of this national commemoration."
WE CHOOSE TO HONOR HISTORY
The process of choosing state representatives for the Hall must have been agonizing and fiercely competitive, and in the end—with so many outstanding historical sons and daughters of each state—a forced choice.   But as we learned recently, these choices are not set in stone (literally).
In April 2019, Arkansas decided to recall its current resident statuary figures of 19th century attorney Uriah Rose and former governor/senator James P. Clarke (sent to Washington in 1917 and 1921 respectively).   They will be replaced by statues of noted civil rights leader Daisy Bates and legendary country musician Johnny Cash.
Bates and Cash are certainly more contemporaneous historical figures, and certainly less indicative of Arkansas' Civil War past.  Uriah Rose sided with the Confederacy when Arkansas split from the Union and James Clarke's legacy includes vowing to "preserve the white standards of civilization."
Arkansas Governor Asa Hutchinson said of the change, "Most everyone who was involved in the discussion agreed we needed to update the statues with representatives of our more recent history."   Even Clarke's great-great grandson, Clarke Tucker, agreed that for his racist views, his ancestor's statue should be replaced.
HISTORY IS NOT FOREVER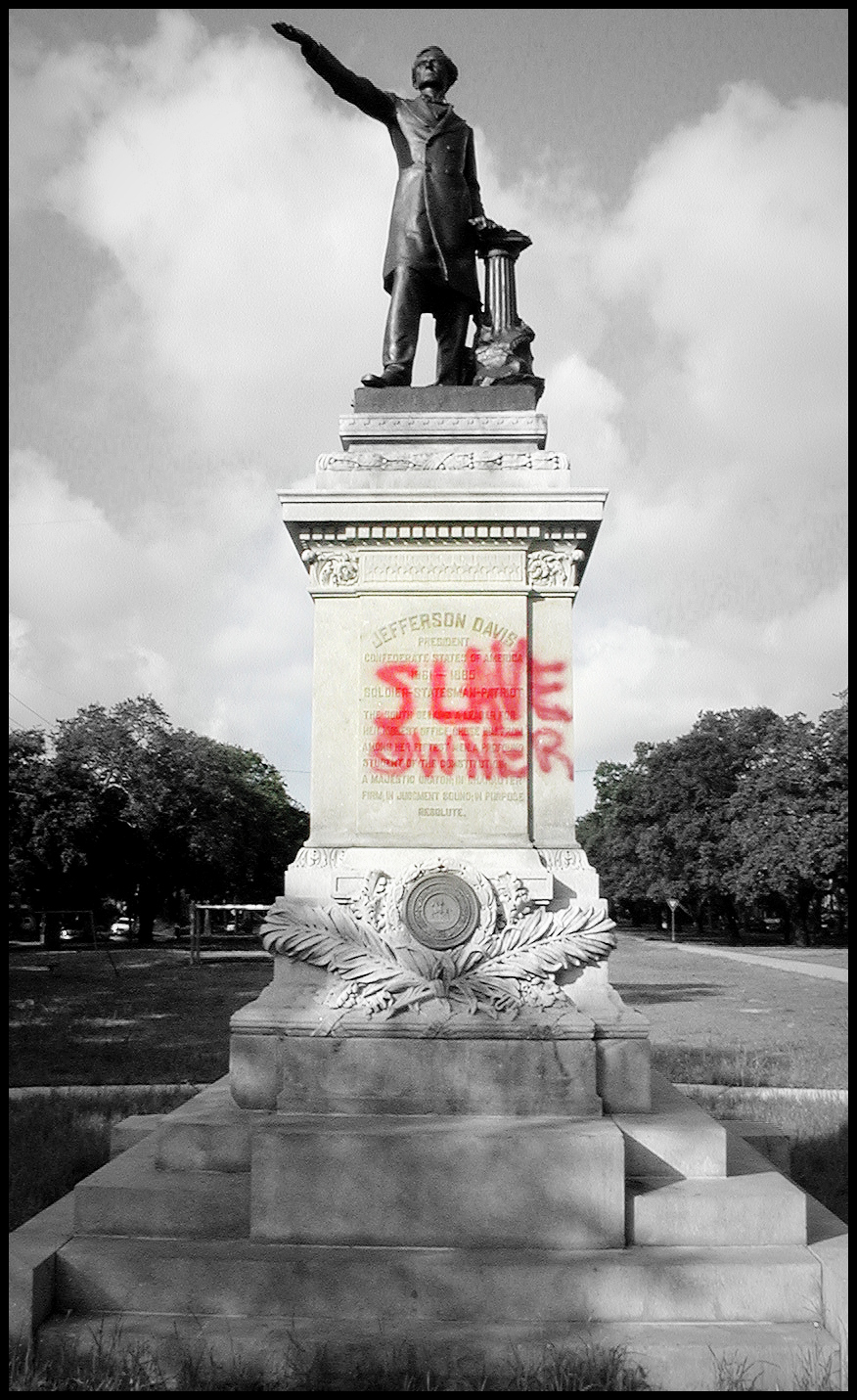 At The Social Voice Project, we think public history—such as the figures we choose to honor, exalt, and represent us in the National Statuary Hall or the community park—is always open to reasoned debate and the possibility of principled revision.
Of course, we do not get to choose history's diverse cast of characters— including American scoundrels and saints, patriots and traitors—but we do get to choose which historical figures we want to honor and place on pedestals, representing our shared  values and ideals.
The citizens of Arkansas remind us that although the historical record (read: facts) is fixed, any particular version of history we put on public display is negotiable and iterative.  In other words, we make choices about which elements of the past we want to honor, revere, and inform the present.  And sometimes we rethink those choices, as Arkansas did.
For perspective, we'd like to point out that Jefferson Davis is represented in the National Statuary Hall, sent there by Mississippi.  Davis was an unapologetic supporter of slavery and white supremacy, saying, "African slavery, as it exists in the United States, is a moral, a social, and a political blessing."
Acting upon his convictions, Davis abandoned allegiance to the United States and served as the President of the Confederate States of America from 1861 to 1865. After the war, he was imprisoned for treason but the charges were eventually dropped. He refused to take an oath of allegiance to the United States and never regained citizenship during his lifetime (in 1978, Congress restored his citizenship).
That said, we wonder if the days are numbered for the figure of Jefferson Davis (or that of Robert E. Lee [Virginia]) among our states' finest citizens in the National Statuary Hall.  That choice will be up to the people of Mississippi.
---
This post is inspired by the Associated Press article, "Daisy Bates, Johnny Cash statues headed to US Capitol," by Hannah Grabenstein published on April 11, 2019.
---
PUBLIC HISTORY MATTERS
At The Social Voice Project, we celebrate history and people through our community oral history projects that give us a chance to look, listen, and record the voices and stories of our time.  We encourage all local historical societies and museums to capture, preserve, and share their communities' lived experiences, memories, customs, and values. Future generations are depending on it.
Contact TSVP to learn more about our commitment to public history and community oral history projects.
---