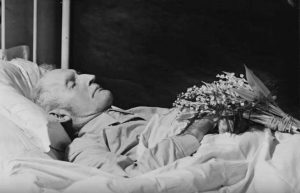 "Anthropology demands the open-mindedness," said social scientist Margaret Mead," with which one must look and listen, record in astonishment and wonder . . . "
Understanding and appreciating our amazing social traditions–from how we bury our dead to how we prepare holiday meals together–is "doing anthropology."
At The Social Voice Project, we celebrate history and people through our community oral history projects that give us a chance to look, listen, and record the voices and stories of our time.
We encourage all local historical societies and museums to capture, preserve, and share their communities' lived experiences, memories, customs, and values. Future generations are depending on it.
Contact TSVP to learn more about our commitment to public history and community oral history projects.