The Genesis Collective Creatives Podcast
Beaver County's first and only podcast supporting local artists, celebrating art, and building community through creativity. The podcast presents local artist profiles, conversations about art, public art features, and news about art events and activities. 
Suggest Beaver County artists, artworks, events, and other art news to feature on the podcast.  Click Here.
Connecting Arts to Funding Series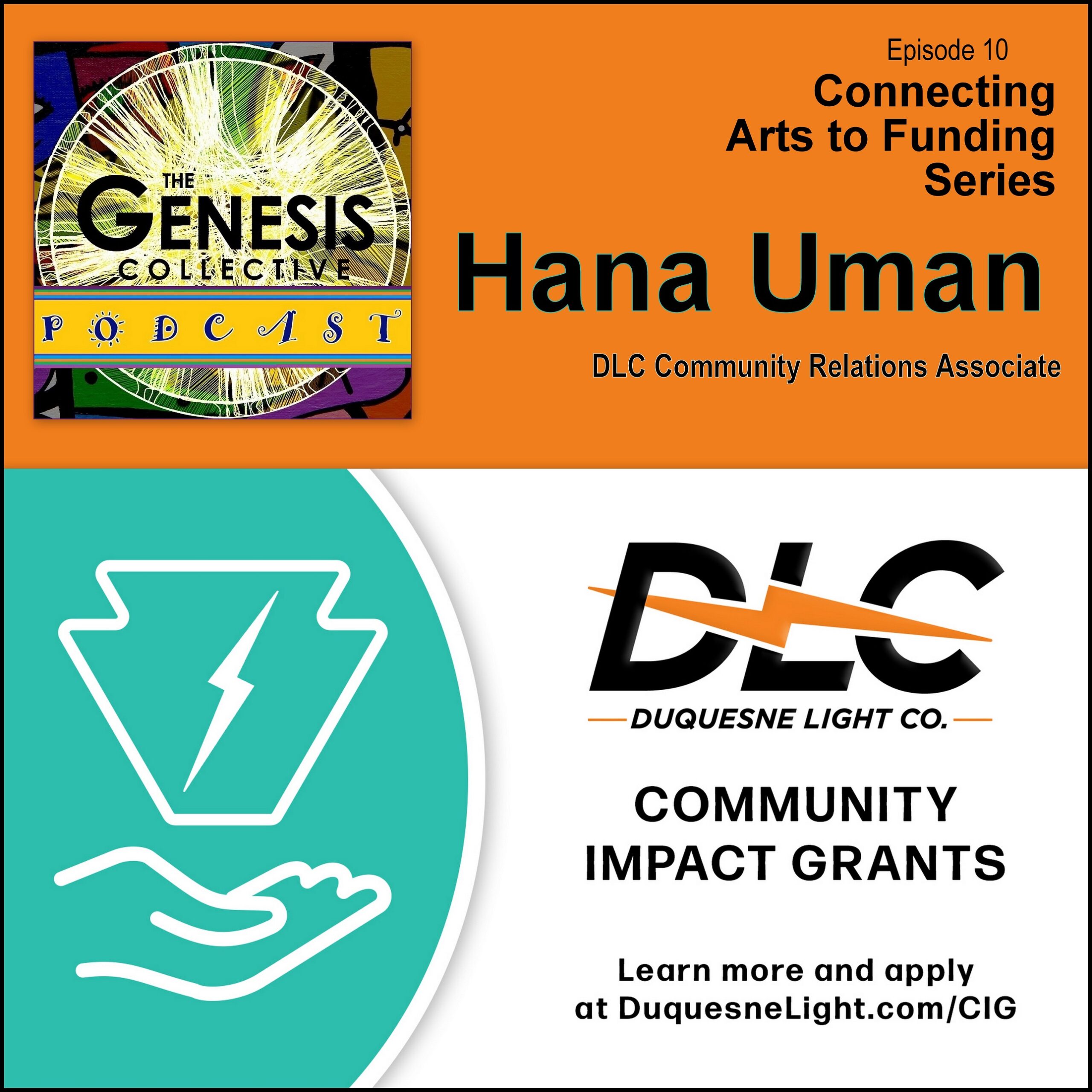 On episode 10 of The Genesis Collective Podcast, we Continue our Connecting Arts to Funding Series and talk with Hana Uman of the Duquesne Light Company. Hana coordinates DLC's community impact grant program that supports projects and programs led by diverse grassroots community organizations who are working on the ground to directly support DLC's customers and communities.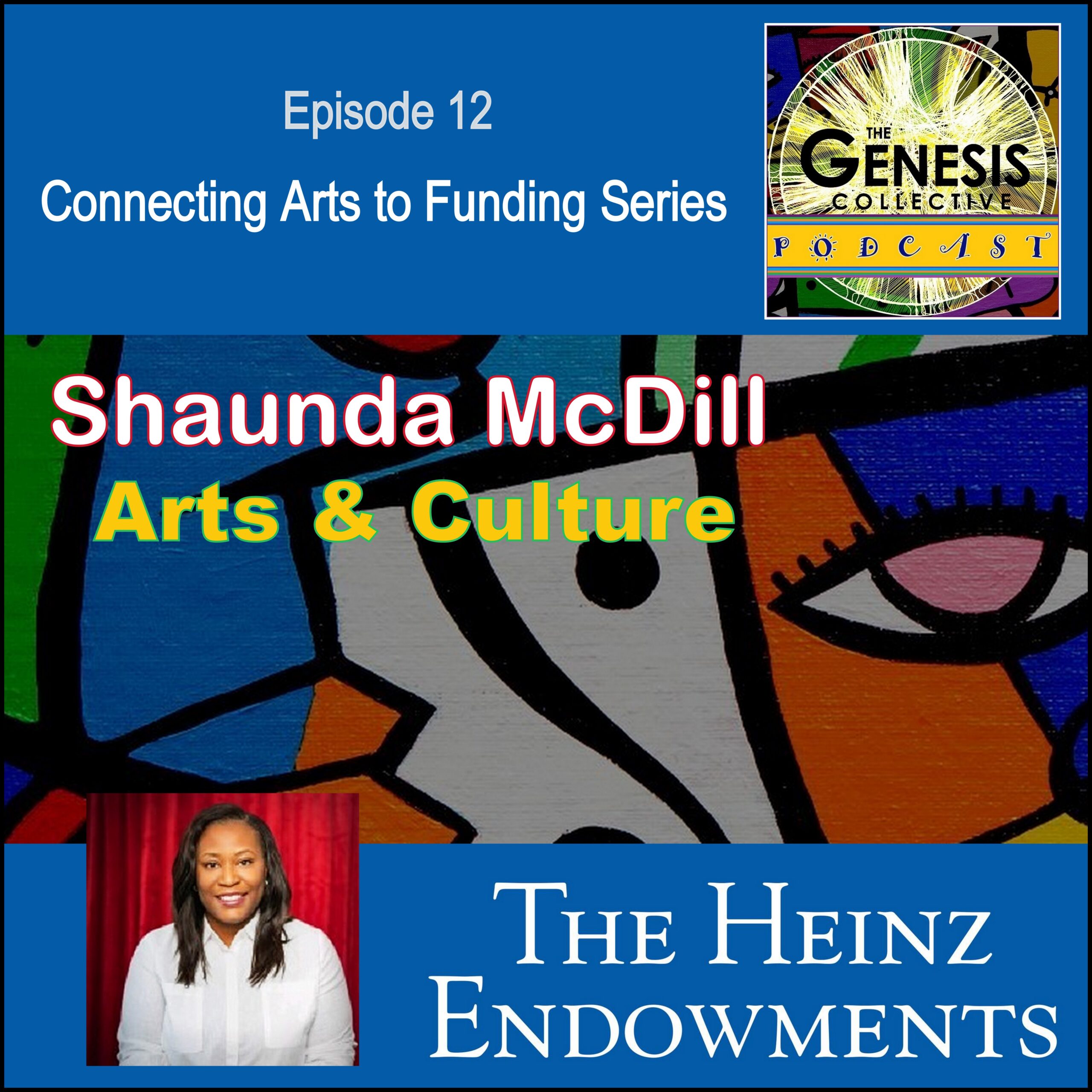 Follow the money or your dreams as an artist? You might be surprised by what Shaunda has to say. On episode 12 of The Genesis Collective Creatives Podcast, we continue our Featured Artist Series and talk with Shaunda McDill, Arts & Culture program officer with The Heinz Endowments Shaunda has been with the The Heinz Endowments since 2017 as the Creativity Strategic Area's Arts & Culture program officer, after more than a decade of nonprofit executive and arts management experience. She has worked for theater companies across the country, including The Goodman Theatre of Chicago, Second Stage Theatre, Yale Repertory Theatre, Pasadena Playhouse and Cornerstone Theater Company. She also founded demaskus, a nonprofit, service-oriented collective of artists and administrators who produce theatrical projects sharing stories of the marginalized.