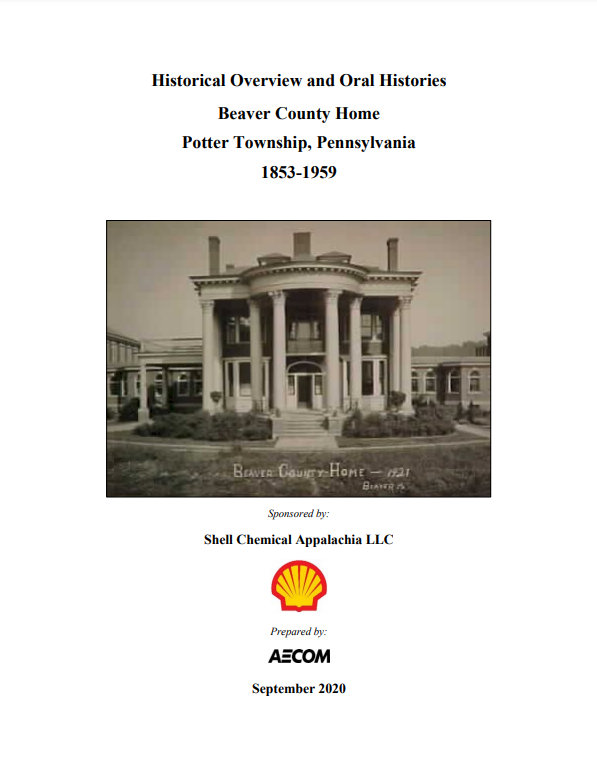 Description:
---
Documentation for this historical overview and oral histories of the Beaver County Home
included interviews of seven persons, called "narrators" for the purposes of the document. The
oral historian initially consulted with the Beaver County Historical Research & Landmarks
Foundation (BCHR&LF) for recommendations of prospective interview candidates. Speaking
with one person often led to suggestions for others. The interviews took place in November and
December, 2016. Videotaped interview sessions, lasting from approximately 35 to 90 minutes,
were conducted in people's homes or at the Captain William Vicary Mansion in Freedom, PA
(home of the BCHR&LF).