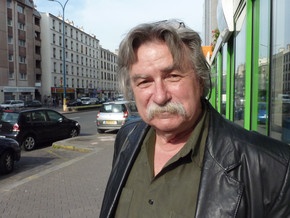 Description:
---
Leading leftist thinker and organizer Carl Davidson joins Thorne Dreyer to address the question: "Socialism in America: What Might It Look Like?" Other topics include Donald Trump as a front for the Russian mob, and Lawrence Ferlinghetti's 100th birthday.
Carl Davidson, a longtime friend and colleague, was a leader of the '60s New Left. Carl is co-chair of the Committees of Correspondence for Democracy and Socialism, a national board member of Solidarity Economy Network, and a member of the Democratic Socialists of America (DSA). He was the founder of the Online University of the Left and is a local Beaver County, Pennsylvania, member of Steelworkers Associates. Carl works with the Progressive Democrats of America and was a founder of Progressives for Obama (later Progressive America Rising).
Carl is the author of several books, has been a contributor to The Rag Blog and also blogs at Keep On Keepin' On. This is his eighth visit to Rag Radio. In the 1960s, Davidson served as Vice President and National Secretary of the Students for a Democratic Society (SDS) and was a writer and editor at the leftist Guardian newsweekly.