LBHS Podcast (Ep17) – Jay Paisley: The Joe Fabri Story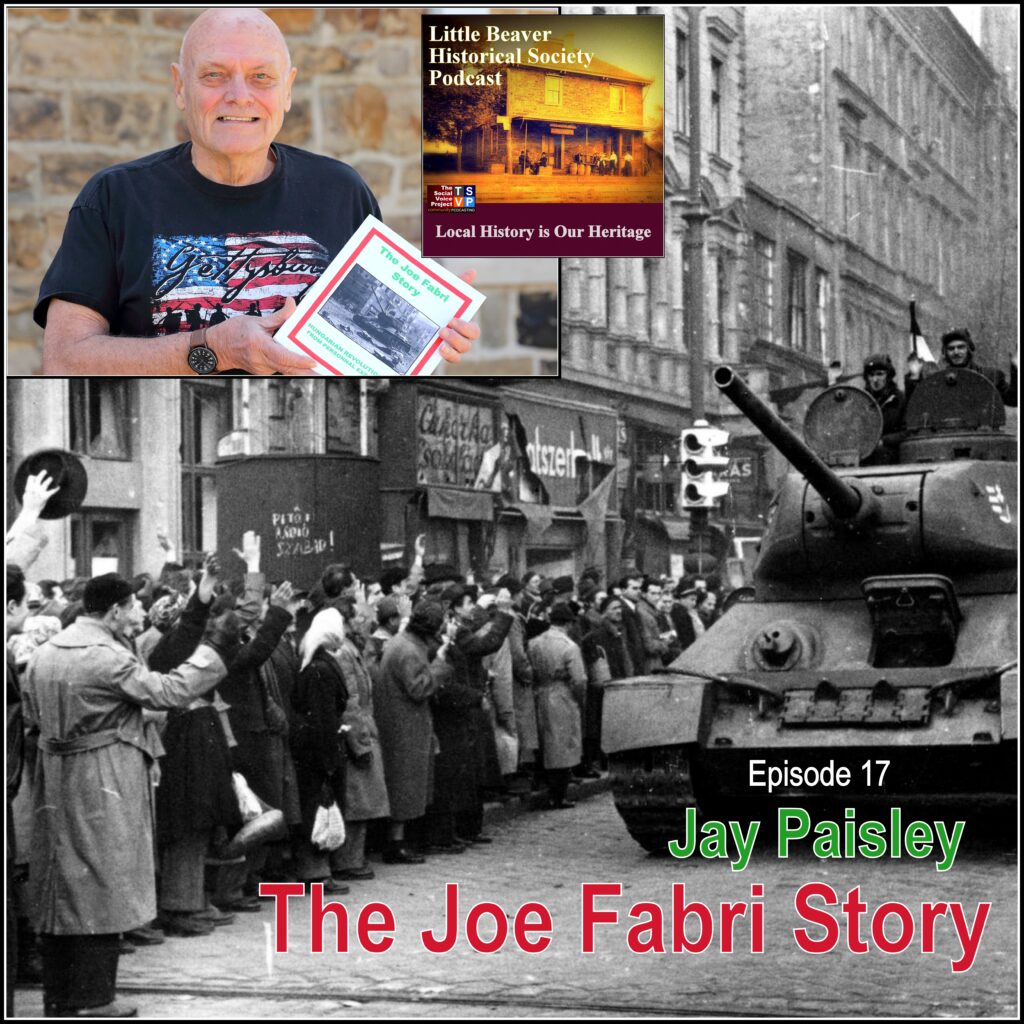 On episode 17 of the Little Beaver Historical Society Podcast, we talk with local author and historian Jay Paisley about his latest book, The Joe Fabri Story, a compelling biographical narrative retelling Joe Fabri's resistance to post-WWII communism and his escape from the failed  Hungarian Revolution of 1956.  Shortly after settling in America, Joe Fabri moved to Chippewa Township, Pennsylvania to start his new life–free from fear, free from want, free to worship, and free to speak out against the kind of oppression he endured under the communists. 
More podcast episodes with Jay Paisley
Episode 17 of the Little Beaver Historical Society Podcast was recorded April 12, 2022 at Greersburg Academy in Darlington, Pa. Host: Kevin Farkas. Guest: Jay Paisley. Producer: Kevin Farkas. Associate producer: Beverly Young. Audiography: Kevin Farkas. Music (available on SoundCloud.com): "Country del Mío Cid," "Moments-Of-Beauty." Available on YouTube: Béla Bartók ("Two hungarian folk tunes-HQ", The Music Dandy ("Rare Radio Broadcast From the Hungarian Revolution 1956"), ormbk ("The 1956 Hungarian Revolution as Depicted in Newsreels-HQ"). ©℗ Little Beaver Historical Society Podcast/The Social Voice Project. All rights reserved.