The Genesis Collective Podcast
Beaver County's first and only podcast supporting local artists, celebrating art, and building community through creativity. The podcast is a bi-weekly show presenting local artist profiles, conversations about art, public art features, and news about art events and activities. 
Suggest Beaver County artists, artworks, events, and other art news to feature on the podcast.  Click Here.
Episode 6: Nadia Knecht - Black Creatives in Beaver County Series
On episode 6 of The Genesis Collective Podcast, we feature Ambridge cartoonist Nadia Knecht, recorded as part of TGC's innovative Black Creatives in Beaver County Interview Series.
Public art highlight: We recommend visiting "Zuverman: The World's Largest Bodybuilder" in Darlington, Pennsylvania, nationally listed in Roadside America, the premier guide to peculiar tourist attractions.
 Read Nadia's story in Featured Artists: Stories to Tape
Adapted from the original interview conducted by Christopher Padgett (Human City Creative) for the TGC Black Creatives in Beaver County Interview Series.
ARTIST'S STATEMENT
I'm an artist that wants to work on inclusivity and body positivity. I have hopes to illustrate a children's book especially so my son has something to assist him later on in his life. I have a passion for cartoonist illusion and for its ability to break barriers in storytelling – for myself and others.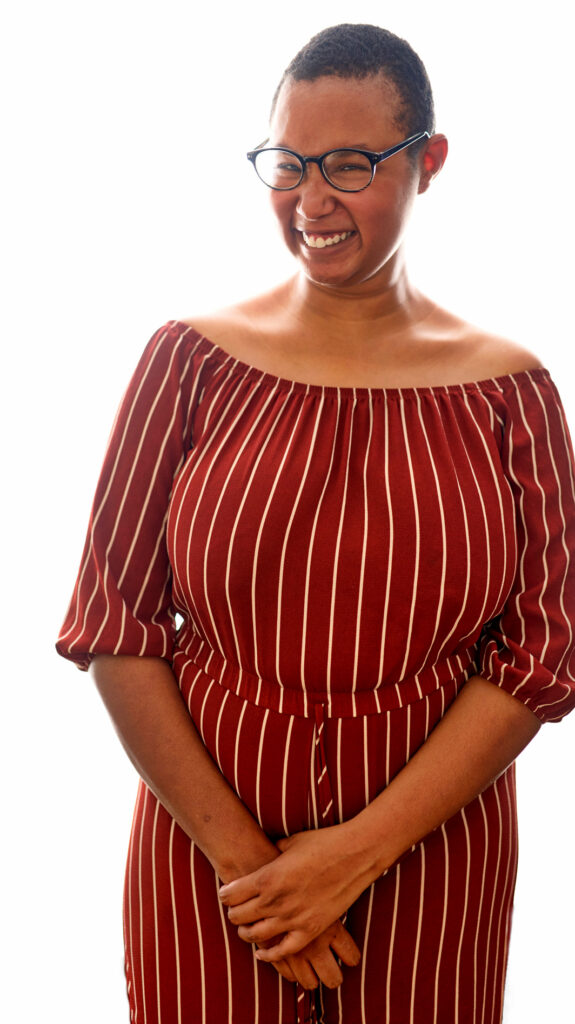 Nadia Knecht of Ambridge, Pennsylvania is our featured artist. Be sure to check out Nadia's art on Instagram.  There you can see a wide range of Nadia's cartooning talent.
That's right, Nadia is a visual artist who specializes in character illustrations. It's a serious art form—this cartooning–stretching as far back as the Middle Ages, where stylized drawings of characters were produced as patterns or models for artists making stained glass, frescos, or tapestries. Fun fact, Leonardo Di Vinci was a cartoonist.
It wasn't until modern times and mass media (starting around the middle of the 19th century) that the stature of cartooning rose to the artistic level of political editorials, comic strips and books, and animated movies.
Today, with digital tools, cartooning is a sophisticated and elevated art form. In this episode, we'll let Nadia explain why cartooning matters to her, both personally and professionally, as a black creative in Beaver County.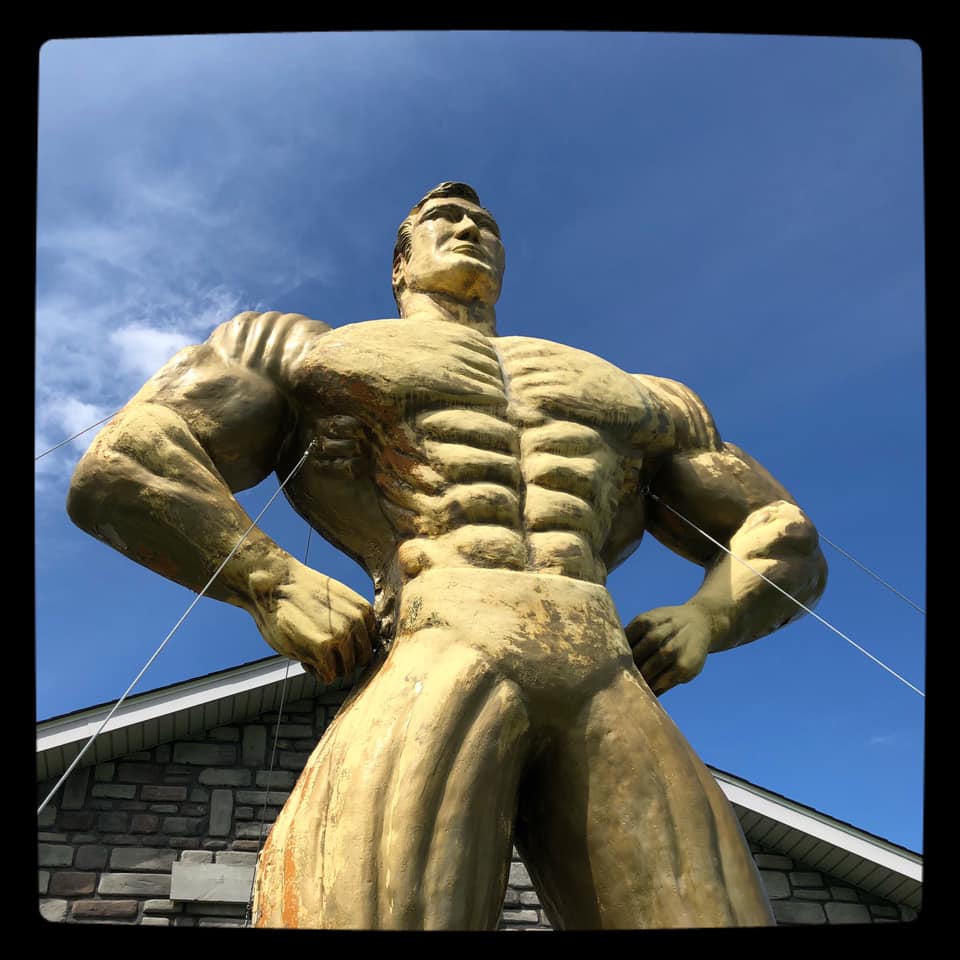 Zuverman: The World's Largest Bodybuilder
Come see the World Famous 20 foot Behemoth known as Zuverman!  He is rich in weightlifting history and has survived since the 1960's.  Born on the beaches of Southern California he stood guard at one of the most fabled gyms in the world.  He now calls the Brickyard his home.  Zuverman is listed on The National Registry for Roadside Attractions. ~ Brickyard Gym
On each episode we feature a different piece of public art in Beaver County—from painting to sculpture, from grand to demure, from serious to silly. Public artworks are significant expressions about who we are and what we care about. They commemorate people, places, and events. They recognize history.
And sometimes, public art is just delightfully odd.
For this episode, say hello to Zuverman, billed as the world's largest muscleman by Roadside America—a national publication and authority on more than 15,000 "odd and hilarious travel destinations" throughout North America.
Zuverman (aka "Big Z" by owner Rick Tsai) shares company with other nearby odd roadside attractions such as Randyland in Pittsburgh, all those slimey carp at the Pymatuning Reservoir spillway, the Trundall Manor House of Oddities in Swissville, as well as the world's largest teapot in Chester, West Virginia.
We'll let you discover Zuverman for yourself.  Roadside America says that a visit to Darlington, Pa to see him is "worth a detour" from whatever you're doing to check out the impressive 20ft golden statue at the Brickyard Gym on Darlington Road.
You decide if the handcrafted plaster figure should be considered serious and worthwhile public art. Is this just a marketing gimmick? Does its commercial purpose detract from its representational and aesthetic qualities?
We have our opinions of course. We wouldn't feature Zuverman in our public art highlight if we didn't think the sculpture had artistic merit.
But we recommend that you go see it for yourself. Walk up to it and around it. It's big, really big. Take a photo. Let us know what you think of "Big Z."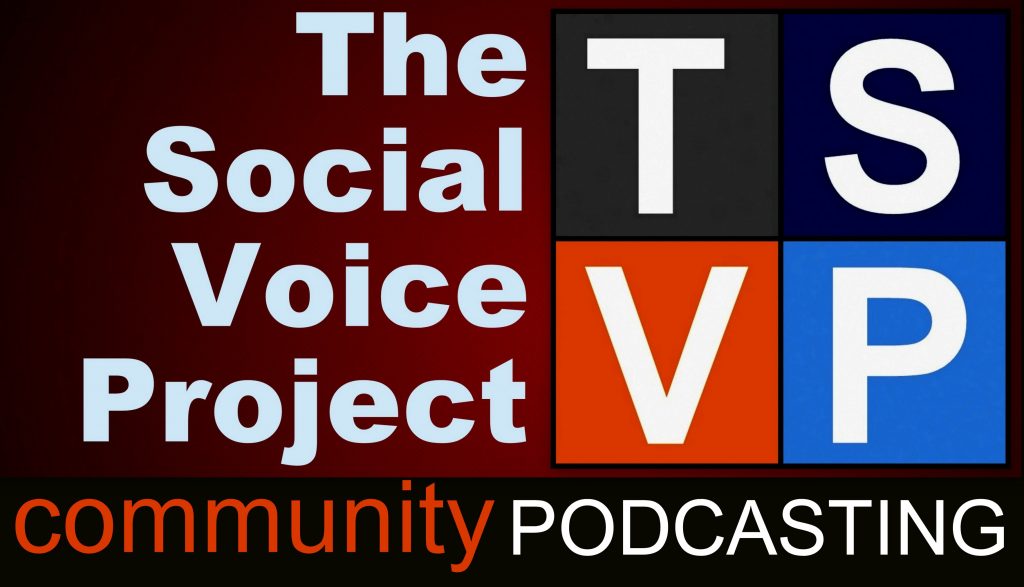 This episode was produced by The Social Voice Project for The Genesis Collective. Host: Kevin Farkas. Guest: Nadia Knecht. Adapted from the original interview conducted by Christopher Padgett for the "Black Creatives in Beaver County Interview Series." Podcast producer, sound editor: Kevin Farkas. Executive Producer: The Genesis Collective. Sounds (available on Soundcloud): Trance ("AbsentMindedDreamer"), Sticky Groove ("Bob Hates Frank"), "Acoustic_Folk Instrumental." Wayne John Bradley ("Drumbeats Master"). Other sounds (available on YouTube): Jon Luc Hefferman ("Event Horizon"), "Traditional Aboriginal Australian Music Using the Didigeridoo (Yidaki)." © ℗ The Genesis Collective.  All rights reserved.