Darlington Days Community Celebration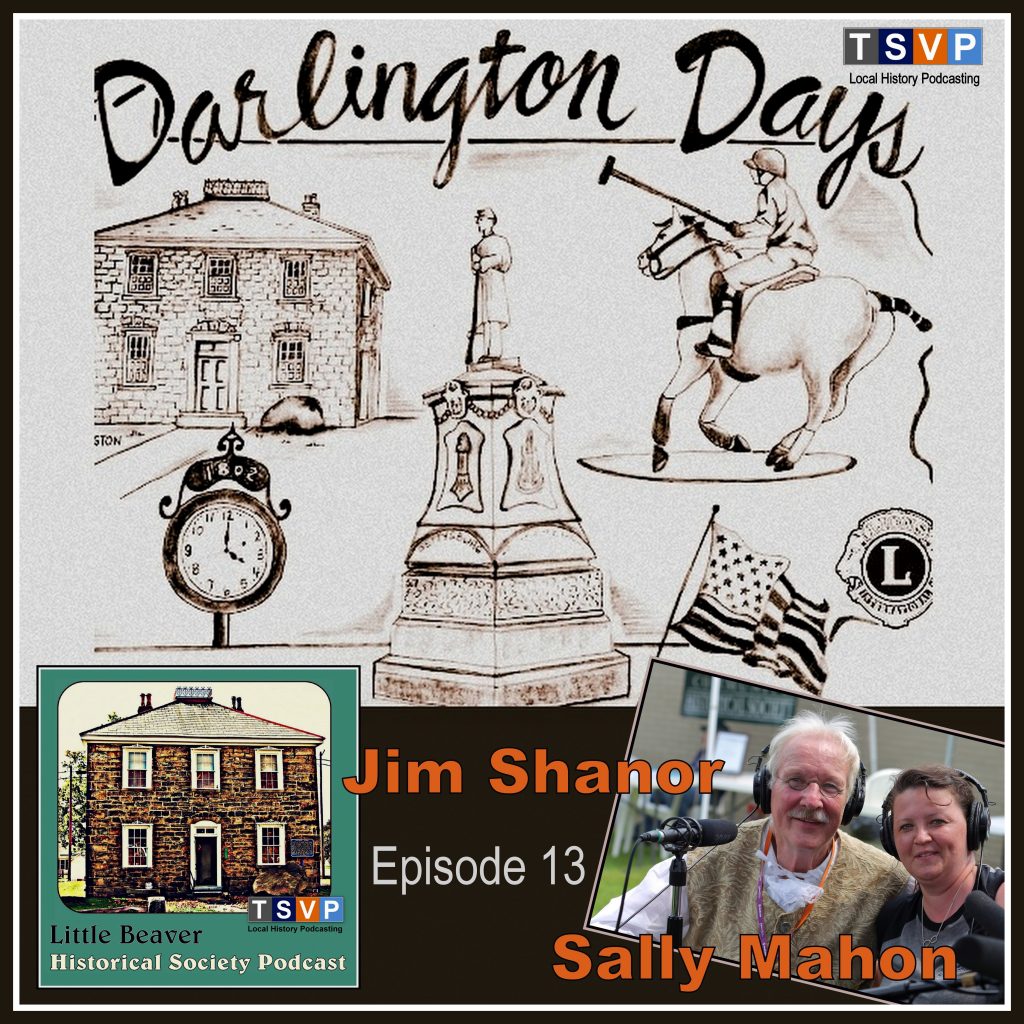 On episode 13 of the Little Beaver Historical Society Podcast–recorded live at the 2019 Darlington Days Community Celebration–we talk with event coordinator Sally Mahon and Parade Grand Marshall Jim Shanor of the Little Beaver Historical Society about the origins of the annual event, the dedicated volunteers who make it happen, and what the celebration means to the community.
Sally Mahon – Darlington Days Coordinator – For many years Sally Mahon has organized Darlington Days, a growing event that strives each year to bring together friends and family of this small, close-knit, and historic town for a three day celebration of community. Sally actively supports many other community-oriented organizations and events, volunteering as a way to "pay it forward," as she likes to say.  She lives in Northern Beaver County with her husband Jim and two sons.
Jim Shanor – 2019 Darlington Days Parade Grand Marshall – For Jim Shanor, history is his thing. Has been for awhile now. At 75, Jim Shanor has spent more than half his life collecting and preserving local history. Fittingly, he has been president of the Little Beaver Historical Society for the past 2 years and a board member for 9 years. He also conducts history tours at the sugar shack at the Annual Maple Syrup Festival in Brady Run County Park, where he also volunteered for the past 30 years. He also gives tours at the Darlington Museums.  
This episode was recorded June 1, 2019 in Darlington, Pa. Host: Kevin Farkas. Guests: Sally Mahon, Jim Shanor. Audiography: Kevin Farkas. Music (available on SoundCloud.com): Paulsymcox ("Pretty"). Other sounds (available at Bensound.com): "Jazz Comedy." ©Little Beaver Historical Society Podcast/The Social Voice Project. All rights reserved.