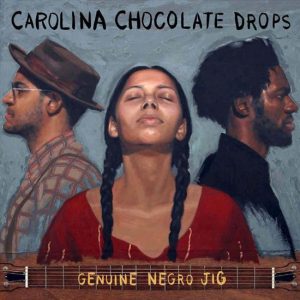 Musician Justin Robinson said of his band, Carolina Chocolate Drops, "Tradition is a guide, not a jailer. We play in an older tradition but we are modern musicians."
The statement prefaces the philosophy behind the band's artistry. Yes, they play old-time music, but they are modern.  Their instruments are traditional, yet played with contemporary stylings.  They conjure up music's historic African-American folk traditions, but they are not bound to their own cultural or historic past.
It's been said that CCD is "reclaiming the string band tradition for modern African-American culture," which raises an important issue in public history: Who has the ability to influence history, and should they?
"Are we reenactors or are we interpreters?" asks band member Rhiannon Giddens in response to those who might think the band's goal is to reproduce and replay music of the past.  "I think we are interpreters," Giddens asserts.  "We're living human beings. We've all listened to different music. We've grown up in this world. We can only bring what we have to the songs."
Indeed, CCD's creative interpretations of traditional folk music are already influencing the way current generations hear, understand, and appreciate our musical heritage.  In 2010 their debut album, Genuine Negro Jig, won the Grammy Award for Best Traditional Folk Album.  With such clout and authority behind them, Justin Robinson, Rhiannon Giddens, and Dom Flemons are influencing music history. Does this make them public historians of a sort?  We think so.
---
This post is inspired by the Carolina Chocolate Drops' promotional video, Carolina Chocolate Drops Preview "Genuine Negro Jig," and the band's views on folk music.
---
PUBLIC HISTORY MATTERS
At The Social Voice Project, we celebrate history and people through our community oral history projects that give us a chance to look, listen, and record the voices and stories of our time.  We encourage all local historical societies and museums to capture, preserve, and share their communities' lived experiences, memories, customs, and values. Future generations are depending on it.
Contact TSVP to learn more about our commitment to public history and community oral history projects.