Erin Ninehouser | Rustbelt Mayberry
On episode 23 of Veteran Voices: The Oral History Podcast, we have a conversation with Erin Ninehouser of Ambridge, Pennsylvania, photographer, community storyteller, and founder of Rustbelt Mayberry.
Podcast (veteran-voices-the-oral-history-podcast): Play in new window | Download | Embed
Choose where to listen and subscribe: Apple Podcasts | Google Podcasts | Email | RSS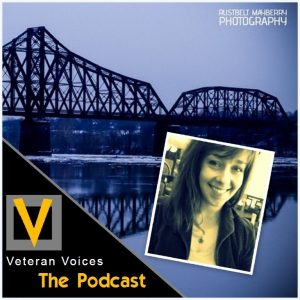 "Here everybody has a neighbor, everybody has a friend. Everybody has a reason to begin again…" -Bruce Springsteen
Erin Ninehouser loves to capture the beauty, tragedy, triumphs and treasures of small communities througout the Pittsburgh region.  For her, photography has the ability to reveal truths and insights that are often too difficult to capture with words, and she uses it to reveal things that are meaningful to her and others.
This episode was recorded January 28, 2016 in Ambridge, Pa. Host: Kevin Farkas, with Bryan Chemini. Audiography: Kevin Farkas.  Music available at Soundcloud.com: Moist Appointment ("Is It Really So Surprising"), Nanisound ("Secret Garden, feat. Yugin83 & Paul Do"), Nick Snow ("Philadelphia"), Don Conoscenti ("Rolling Instrumental," "Today Instrumental," "Hour in Texarkana").
---
OTHER WAYS TO FIND THE PODCAST
---


---
SUPPORT LOCAL HISTORY
Let's keep local history alive for future generations!  If you like our podcast, please help us continue this great educational program–for today and tomorrow.  Show your support by making a financial donation, underwriting the podcast, or advertising your business or service on the show.