John Bailey | Duty, Courage, Honor: The Alle-Kiski Valley Goes to War
Podcast (veteran-voices-the-oral-history-podcast): Play in new window | Download | Embed
Choose where to listen and subscribe: Apple Podcasts | Google Podcasts | Email | RSS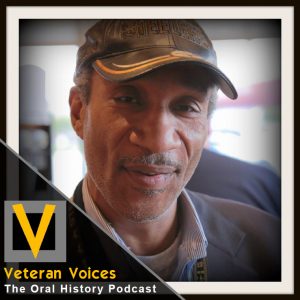 ABOUT THIS EPISODE
On Episode 10 we talk with John Bailey, documentarian , veteran interviewer, and producer of Duty, Courage, Honor: The Alle-Kiski Valley Goes to War.
In 2013, New Kensington native John Bailey debuted the first volume of "Duty, Courage, Honor," a grassroots documentary featuring eleven local veteran from the Alle-Kiski Valley region.  Since then, Bailey has produced three more volumes of his series and captured the stories of many more local veterans.  For more informaton, find John Bailey on social media: Military Veteran Video Histories Page
This episode was recorded June 30, 2014.  It is a production of The Social Voice Podcast Network. Host: Kevin Farkas. Audiography: Kevin Farkas. Music (available on Soundcloud.com): John892 ("Blues on Thursday"), Forrest James ("Drift Loops Volume One"), Essa ("Loop 7"), Yuriy Sklyar ("10B-02 Ambient Life"). Julian Treasure/Guy Raz (NPR TED Radio Hour: "How Can We All Listen Better?"). ©2017. All Rights Reserved
---
ABOUT THE PODCAST
The Veteran Voices: The Oral History Podcast features conversations with those who tell veterans' stories in creative and interesting ways, such as oral historians, authors, poets, playwrights, and photographers. This podcast is a production of The Social Voice Project, Inc., dedicated to understanding the voices and stories of our lives through the first-hand, authentic accounts of lived experiences we call oral histories. The podcast was formerly produced by the Veteran Voices of Pittsburgh Oral History Initiative, a veteran-run, award-winning 501(c)(3) nonprofit educational organization based in Pittsburgh, Pennsylvania.
Host Kevin Farkas is a US Navy veteran and independent multimedia producer specializing in creative sound design and audio engineering.  He has produced several audiobooks, radio dramas, live storytelling events, a podcast network, videos, as well as print and digital media publications.
---
OTHER WAYS TO FIND THE PODCAST
---


---
SUPPORT LOCAL HISTORY
Let's keep local history alive for future generations!  If you like our podcast, please help us continue this great educational program–for today and tomorrow.  Show your support by making a financial donation, underwriting the podcast, or advertising your business or service on the show.