LBHS Podcast (Ep18) – The One-Room School House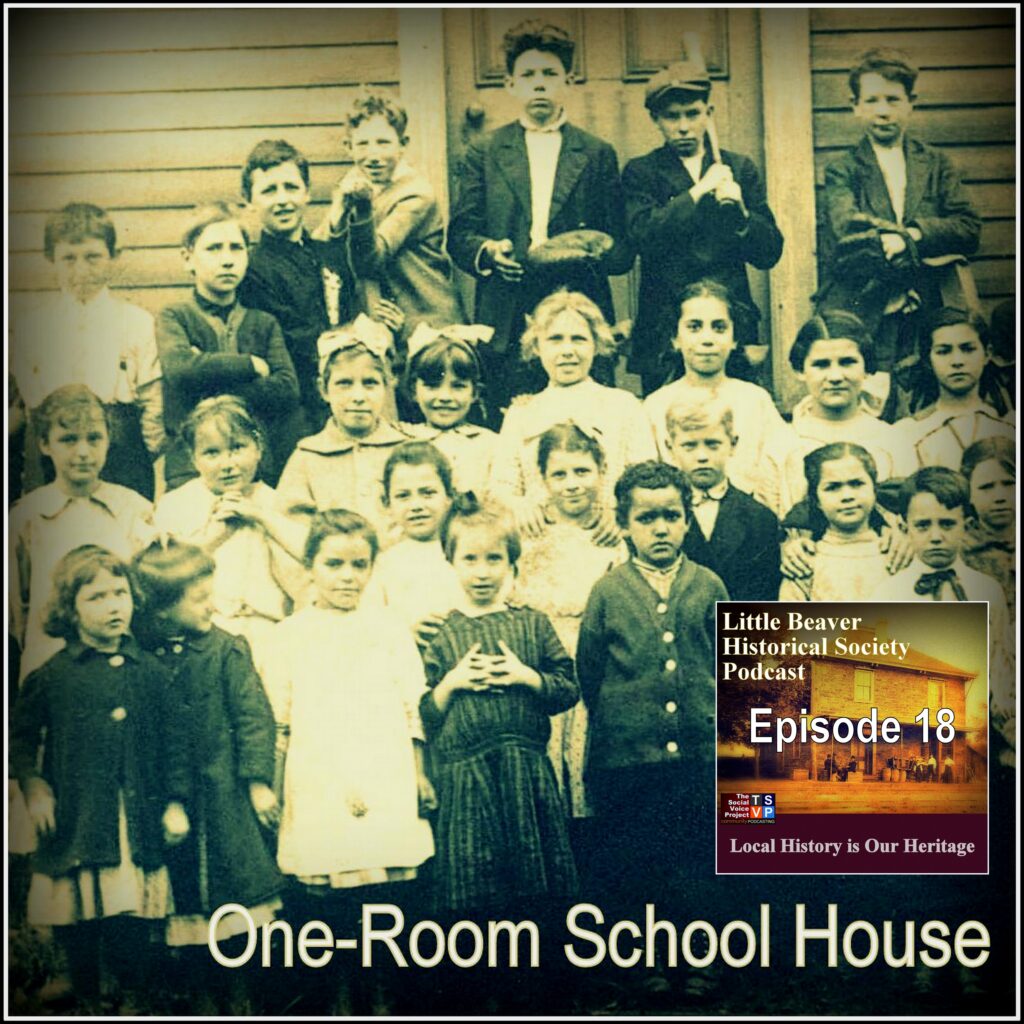 On episode 18 of the Little Beaver Historical Society Podcast, we talk with Beverly Young about her oral history work capturing, preserving, and sharing the voices and stories of local people who attended one-room school houses in South Beaver Township, Pennsylvania. With special guest Melanie Todorich.
This episode is part of a special online exhibit featured on the LBHS website exploring the historic, social, and cultural  institution of the one-room school house in northern Beaver County. 
Episode 17 of the Little Beaver Historical Society Podcast was recorded April 12, 2022 at Greersburg Academy in Darlington, Pa. Host: Kevin Farkas. Guest: Jay Paisley. Producer: Kevin Farkas. Associate producer: Beverly Young. Audiography: Kevin Farkas. Music (available on SoundCloud.com): "Country del Mío Cid," "Moments-Of-Beauty." Available on YouTube: Béla Bartók ("Two hungarian folk tunes-HQ", The Music Dandy ("Rare Radio Broadcast From the Hungarian Revolution 1956"), ormbk ("The 1956 Hungarian Revolution as Depicted in Newsreels-HQ"). ©℗ Little Beaver Historical Society Podcast/The Social Voice Project. All rights reserved.