Coronavirus Pandemic
Oral History Projects
THE SOCIAL VOICE PROJECT: VOICES OF THE 2020 CORONAVIRUS PANDEMIC 

HISTORY IS HAPPENING NOW
The Social Voice Project recognizes the historical significance of this moment, so each day we search through a variety digital and internet sources to catalog in our Beaver County archive of voices and sounds–an initiative we developed in partnership with the Listening Library: Voices of Beaver County project.
The Social Voice Project has long encouraged local history museums and historical societies to capture, preserve, and share the voices and stories of their communities through oral history interviews and other methods of documenting living history.
Today, with access to the internet and affordable high quality audio and video recording equipment, it's never been easier for public historians to document "history in the making"– as we might describe the remarkable events unfolding around us today with the corona virus pandemic.
Additionally, social media provides an incredible real-time resource for local historians to capture, curate, and archive. On Facebook and Twitter we can hear the voices and stories of history spun before us. We hope local historians in Beaver County and everywhere are paying attention to this amazing opportunity and taking advantage of these resources available to them, such as video, audio, and text-based media published on the internet.
Ethnographers, historians, and social scientists might call these crowd-sourced artifacts. Much of this valuable material is primary, but there is a tremendous wealth of historical data in secondary sources presented through television and radio news reporting, for example.
---
FOXFIRE: COVID-19 ORAL HISTORY PROJECT
We want to hear from you! If you live in Central/Southern Appalachia, or are from the region (West Virginia, Virginia, Kentucky, North Carolina, Tennessee, Georgia, South Carolina, Alabama), consider sharing your experiences with the COVID-19 outbreak and craze through a self-recorded oral history. We are looking for testimonies/oral histories related to the virus.
Foxfire is a nationally-recognized heritage preservation organization and a model for how learner-centered education enriches students and their communities and builds connections across generations.  Foxfire's mission is to preserve the diverse traditions of Southern Appalachia and advance the understanding and appreciation of cultural heritage through public programs, publications, and learner-centered education.
---
VERMONT FOLKLIFE CENTER: LISTENING IN PLACE PROJECT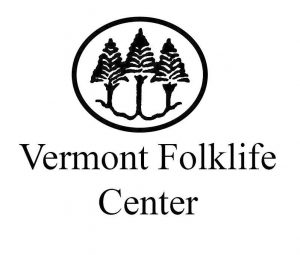 Listening in Place focuses on two responses to the COVID-19 emergency: the creation of a crowd-sourced Sound Archive to document our daily experiences during the pandemic, and a series of online Virtual Story Circles, where Vermonters can gather remotely to listen and share during these challenging times.
Through these programs we seek ways to maintain our connections to one another when we most need them, engage with personal stories to strengthen our relationships, and create a record of what we are experiencing throughout the pandemic.
Founded in 1984, the Vermont Folklife Center is a nationally-known folklife education organization that uses ethnography—study of cultural experience through interviewing, participation and observation—to strengthen the understanding of the cultural and social fabric of Vermont's diverse communities. The VFC's mission is to broaden, strengthen, and deepen our understanding of Vermont; to assure a repository for our collective cultural memory; and to strengthen communities by building connections among the diverse peoples of Vermont.
---
Share Your COVID-19 Experience With University Libraries
The University Libraries' Special Collections division and Arkansas Folk and Traditional Arts seek to preserve the personal COVID-19 experiences of University of Arkansas students, faculty and staff. Stories can be submitted online.  "This is a unique time in our collective history, and we feel it is important to document events and stories from our community," said Amy Allen, university archivist.
Suggestions for documenting your experience include:  A journal or blog of your thoughts and experiences, taking photos and/or videos of life as you see it, recording voice memos, interviewing friends or family for an oral history, saving social media posts, collecting emails that Arkansas-based businesses or organizations send you about COVID-19 related closings or precautions
Topics of interest include but are not limited to stories about remote learning at the university, off-campus jobs (in retail, the service industry, grocery stores, etc.), the ways you are staying in touch with family and friends during this period of social distancing and self-quarantine, the challenges for international students or those with families abroad, experiences of faculty and staff working remotely, experiences of staff who remain on campus, and how this event is impacting you.
---
More TSVP Community Oral Histories
---
TSVP MUSEM MEDIA
The Social Voice Project is a museum media service provider working with local history museums, historical societies, schools, and nonprofits to create oral history programs, community storytelling projects, and digital media tours & exhibits.
---
Pittsburgh Regional
Other Notable Projects