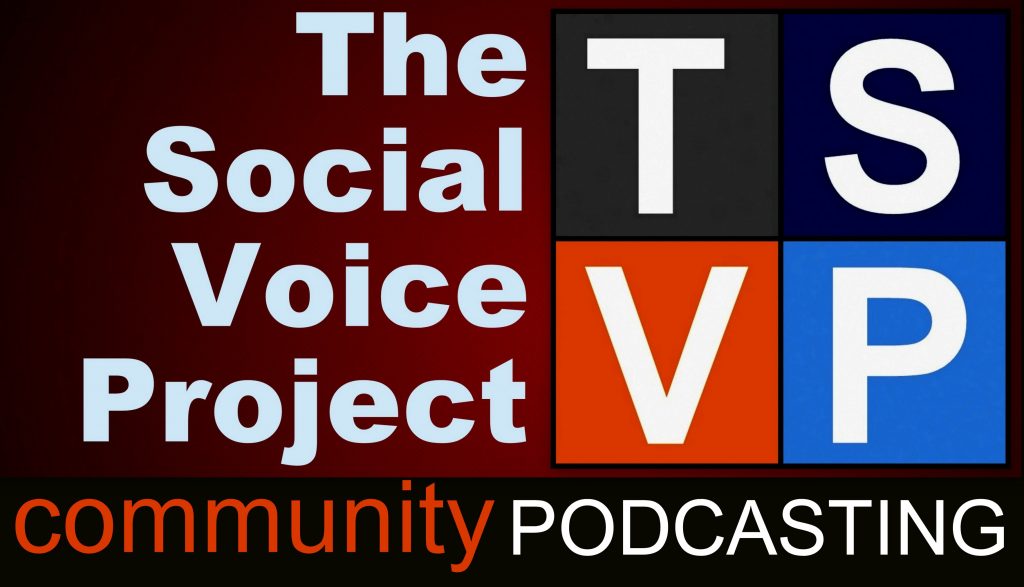 Podcasting
Podcasts are like a radio shows, but on the internet.  They are some form of regularly produced digital media hosted on a platform that you can subscribe to, such Apple Podcasts, Google Podcasts, SoundCloud, or Stitcher Radio. 
When new episodes of podcasts are available, you get a notification or the shows are automatically downloaded to your computer or smartphone.  Most podcasts are episodic, meaning that new shows are released as episodes on a regular basis–weekly, bi-weekly, monthly, or whenever the podcasters decide to publish a new show.  Podcast episodes are usually numbered to help you keep track of them.
The Social Voice Project has been producing creative and informative audio shows and podcasts since 2010, and our podcast network hosts our own podcasts as well as select podcasts by friends of our network.