Michele on The Mr. Phil Show, Access TV
Podcast (life-speaks): Play in new window | Download | Embed
Choose where to listen and subscribe: Apple Podcasts | Google Podcasts | Stitcher | Email | TuneIn | RSS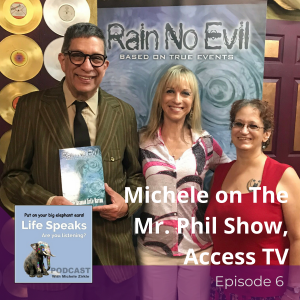 ABOUT THIS EPISODE
On episode 6 of the Life Speaks Podcast, from Water Spirits in Rain No Evil, to her new book, The Emerald Island Elixir, Michele describes her experiences with the Divine Dimensions and explains how energy healing helped her transform her life.
Life Speaks can be heard on AIRadio Wednesday at 1:30pm and 7pm, with replays Friday at 9:30am and Monday at 12:30pm.  Life Speaks is independently produced and hosted by Michele Zirkle.  ©Michele Zirkle. All rights reserved.
---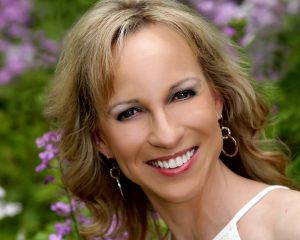 ABOUT THE PODCAST
Michele Zirkle is a published author, life coach and energy healer. In addition to hosting a weekly radio show, Life Speaks, on AIRadio she writes inspirational columns for newspapers throughout the country and presents her transformative program, "Ignite the Light Within," designed to teach how to set relationship boundaries and thrive within or outside a dysfunctional relationship. Her first novel, Rain No Evil, sold over 2,000 copies after her appearance on Coast to Coast. Michele's Vignettes and short stories have appeared in Mountain Ink Literary Journal and The Journal of Health and Human Experience. She is a graduate of Concord College and Marshall Graduate School and recently earned her PhD in holistic healing.
---
OTHER WAYS TO FIND THE PODCAST

---
SUPPORT LOCAL PODCASTING
Let's keep local podcasting alive!  If you like our podcast, please help us continue this great entertaining and educational program.  Show your support by making a financial donation, underwriting the podcast, or advertising your business or service on the show. Donate now or contact us about sponsorships and advertising.