About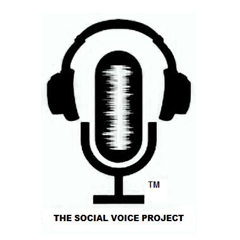 The Social Voice Project is dedicated to revealing public history and understanding the voices and stories of our lives–those first-hand, authentic accounts of lived experiences we call oral histories.  Sharing these experiences reveals our social, economic, and political lives, and they help forge important understandings of public histories.
---
THE BACKSTORY
In 2010 Kevin Farkas founded The Social Voice Project as an audio-focused educational media organization.  Its mission, inspired by the late historian Studs Terkel, was then to capture, preserve, and share a variety of personal life stories and experiences of veterans, first-responders, social activists, or families documenting their genealogy.
TSVP's Veteran Voices of Pittsburgh Initiative soon became its most prodigious project–its aim to help local veterans record their stories.  "As a way of saying thanks to our veterans, I wanted to use my skills as an audiographer to help all who served preserve their personal histories," said Kevin Farkas, himself a navy veteran.
"Most veterans are not war heroes, but they, too, once put their lives on the line to defend our nation.  Their stories of service matter, but most people never get a chance to record their stories professionally.  So, I wanted to use my skills to help create high quality historical legacies for veterans, their families, and the general public."
In 2012, TSVP's audio work with veterans greatly expanded by adding videography, still photography, and narrative historiography to the ways in which veterans' stories can be preserved and told.  This new project, now called the Veteran Voices of Pittsburgh Oral History Initiative, has captured thousands of veterans' stories in partnership with the Pittsburgh-based nonprofit, Veterans Breakfast Club.
In 2016, TSVP launched The Social Voice Podcast Network (TSVPN) as part of a new media effort to promote content through the subcribable, on-demand platform of podcasting.  The Social Voice Podcast Network produces, records, hosts, and publishes a variety of oral history and public history focused programs, including seveal initiatives: the local history podcast initiative serving small to medium-sized historical societies and museums throughout Western Pennsylvania, a veterans podcast intiative showcasing stories and conversations about the military veteran experience, and a theater and drama initiatve showcasing community-level performing arts programs.
TSVPN also provides audio production consulting and assistance to other like-minded organizations, including content development, technical direction, audio engineering, and media publication services.
TSVP PRESS CENTER