About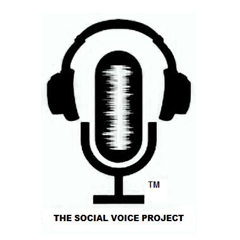 The Social Voice Project, Inc. is a media company dedicated to promoting public history.  We do this by revealing and celebrating the voices and stories of our lives.
---
THE BACKSTORY
In 2010 Kevin Farkas founded The Social Voice Project as an audio-focused educational media organization.  Its mission, inspired by the late historian Studs Terkel, was then to capture, preserve, and share a variety of personal life stories and experiences of veterans, first-responders, social activists, and families documenting their genealogy.
In 2016, TSVP launched The Social Voice Podcast Network (TSVPN) as part of a new media effort to promote public history and other humanities-based projects.  TSVP produces, records, hosts, publishes, or promotes the good work of other public history programs under several initiatives:
Local History initiative serving small to medium-sized historical societies and museums throughout Western Pennsylvania
Veterans Experience intiative exploring stories and conversations about the military veteran experience
Performing Arts intiative showcasing community-level theater, drama, and other performing arts programs
Social Voices initiative giving voice to important critical and creative voices of our time
TSVPN also provides audio production consulting and assistance to other like-minded organizations, including content development, technical direction, audio engineering, and media publication services.
TSVP PRESS CENTER