Veteran Voices: The Oral History Podcast – Episode 10
John Bailey | Duty, Courage, Honor: The Alle-Kiski Valley Goes to War
On Episode 10 of Veteran Voices: The Oral History Podcast, we talk with John Bailey, documentarian , veteran interviewer, and producer of Duty, Courage, Honor: The Alle-Kiski Valley Goes to War.
Podcast: Play in new window | Download | Embed
Subscribe: Android | Email | More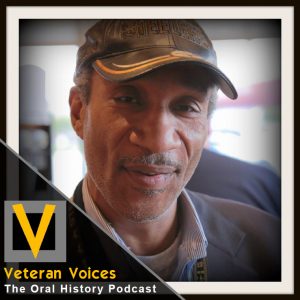 In 2013, New Kensington native John Bailey debuted the first volume of "Duty, Courage, Honor," a grassroots documentary featuring eleven local veteran from the Alle-Kiski Valley region.  Since then, Bailey has produced three more volumes of his series and captured the stories of many more local veterans.
For more informaton, find John Bailey on social media: Military Veteran Video Histories Page
This episode was recorded June 30, 2014.  It is a production of The Social Voice Podcast Network. Host: Kevin Farkas. Audiography: Kevin Farkas. Music (available on Soundcloud.com): John892 ("Blues on Thursday"), Forrest James ("Drift Loops Volume One"), Essa ("Loop 7"), Yuriy Sklyar ("10B-02 Ambient Life"). Julian Treasure/Guy Raz (NPR TED Radio Hour: "How Can We All Listen Better?"). ©2017. All Rights Reserved